"Leading Against Hate" Speaker Series Launches Feb. 2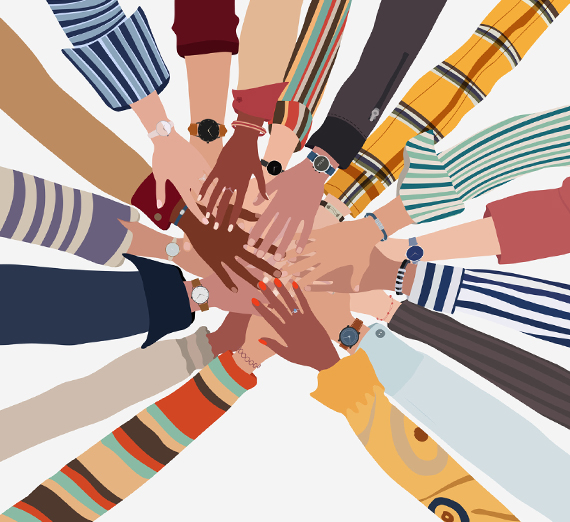 ---
February at Gonzaga University will be full of voices dedicated to equality, justice and meaningful discourse on hard topics that resonate across the country and in GU's classrooms, meeting spaces and residence halls.
Some of those voices will be heard via a new speaker series created in response to the hateful acts on campus by a white supremacist organization fall semester. The Office of Inclusive Excellence, Academic Affairs, Office of Mission Integration and Office of the Provost host important national voices for the new "Leading Against Hate" series kicking off Feb. 2.
All the Leading Against Hate events are free and open to the Gonzaga community. Here is what's coming up:
Leading Against Hate: Countering White Nationalism
Thursday, Feb. 2, 4 p.m., Hemmingson Auditorium
Kate Bitz
is a program manager and trainer/organizer for the Western States Center, a national organization based in the Pacific Northwest and dedicated to pushing back on white nationalist violence through "building movements, developing leaders, shifting culture and standing up for inclusive democracy." Bitz will lead a presentation and discussion on the white nationalist vandalism incidents at GU, and analyze how white nationalism constitutes a threat to all communities while teaching the Gonzaga community how to proactively advocate for our shared values and mission. Bitz's presentation is hosted by the Office of Inclusive Excellence, Academic Affairs and the Office of Mission Integration.
Leading Against Hate: Protect Our Home — Recognizing, Reporting and Thwarting Hate and Violent Extremism
Thursday, Feb. 9, 3 p.m., Hemmingson Auditorium
Gina Ligon
is the director of the National Counterterrorism Innovation, Technology and Education Center (NCITE), the U.S. Department of Homeland Security's primary academic center dedicated to terrorism prevention and counterterrorism research. Violent extremism and hate-group activity have long histories in America, and locally in Spokane, and Ligon will discuss how
NCITE
is working to understand the threat, how to improve reporting of suspicious activities, and how to develop students and communities to deal with hateful threats. She'll speak about resilience, and how every community member can recognize, understand and stand up to fringe, hateful beliefs. Ligon's appearance is hosted by the Office of the Provost.
Leading Against Hate: The Language of American Racism
Thursday, Feb. 16, 3 p.m., Hemmingson Auditorium
Philosophers
Jennifer Kling
of the University of Colorado - Colorado Springs and
Leland Harper
of Siena Heights University together penned the book
Racist, Not Racist, Antiracist: Language and the Dynamic Disaster of American Racism
. It explores the difficulties many have in discussing race and racism in America, and how hard it is to talk about situations that are "racially not good, but that we do not want to classify as racist, either." White people are especially sensitive to claims of interpersonal and institutional racism, and Kling and Harper point out that's a big problem when it comes to having productive discussions about systemic racial oppression — white people need to be able to talk about it. They'll teach attendees how expanding one's racial vocabulary is crucial for attaining justice for all. Kling and Harper's appearance is hosted by the Office of Mission Integration.
Find resources around diversity, equity and inclusion