A Righteous Path to the Silver Screen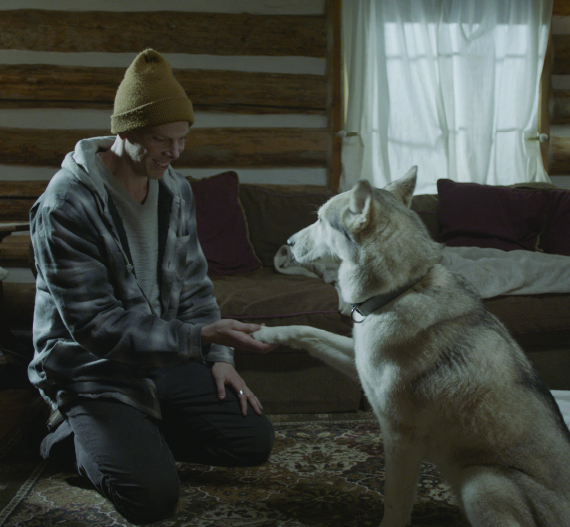 ---
The path to the silver screen is different for every actor. Some are discovered out of the blue, picked off the street by an agent who sees a certain movie-star quality in a person. Others navigate more arduous paths, putting in years of training and spirit-testing auditions before getting a big break.
Gonzaga grad Rob Grabow ('05) falls in the latter group, but he didn't simply work to become an actor – he forged an unlikely path that began when he started his own sporting apparel business out of his Gonzaga dorm. He now finds himself in the roles of director, producer, writer and star of a new independent movie, "The Year of the Dog."
In between, there were stops in Seattle and New York City, advanced degrees at Columbia University and jobs with CNN and Rolling Stone magazine, not to mention a trip to the top of Mount Kilimanjaro. Oh, and he wrote a couple of books, too. All those seemingly disparate interests and career stops led to this moment when the 41-year-old Grabow is making his feature debut in theaters.
Grabow followed a childhood friend to Gonzaga and fell in love with the place. A finance major who turned an idea for high-quality, low-cost sports uniforms into a business, Grabow still owns Intrepid Apparel, 20+ years later. He had dreams at the time of walking onto the basketball team, but no dreams of seeing himself on movie screens.
"I was too terrified," Grabow said, "because I kind of knew subconsciously that to do acting well requires the ability to be really vulnerable and that was kind of something I wasn't prepared for yet."
His company's success allowed him to first earn an international affairs master's degree at Columbia before he decided to put his focus on acting and auditioned successfully for the famed Actor's Studio Drama School at Pace University in New York. In fact, the woman who approved his audition is the same person who approved Bradley Cooper.
Between making short films and landing small roles in series like the Spokane-shot "Z Nation," Grabow started formulating the story of "The Year of the Dog." He plays Matt, a recovering alcoholic in Montana who bonds with an Alaskan husky and starts to train the dog for competitions with help from a new community of supportive friends who see the good in Matt despite his struggles.
"I knew I wanted to make a film that explored connection and that sense of community," Grabow said. "The last time I felt that in such a strong way was when I was at Gonzaga."
Grabow had gone on a dog-sled trip with a man battling alcoholism who credited his relationship with one of his dogs as inspiration, and Grabow recalled the importance of dogs to the Indigenous communities he lived in with his single mother in Alaska as a kid.
Grabow brought several of his GU connections into the mix when he made the movie in winter 2021. His co-producer Heather Hanley ('06) works at Intrepid Apparel and worked with him on the "What We Think" book. Joe Newstrom ('04) is an old friend from intramural basketball on campus, as was Ryan Leong ('05), and his friendship with Elliott Golnar ('05) goes back to high school in Livingston, Montana, where Grabow shot the movie. All three old friends helped finance the film.
"I have this dream that if I ever make it really, really, really big, I would love to find a way to appropriately thank Gonzaga because, and this is absolutely true, I cannot imagine an institution being more supportive of its students," Grabow says. "It just would not have been possible without Gonzaga."
The Year of the Dog will screen in Spokane at the Village Centre Cinemas Wandermere (12622 N. Division) beginning Feb. 24.
View more about the movie and its premiere!