McKinstry Fellows Research Program Deepens UW-GU Collaboration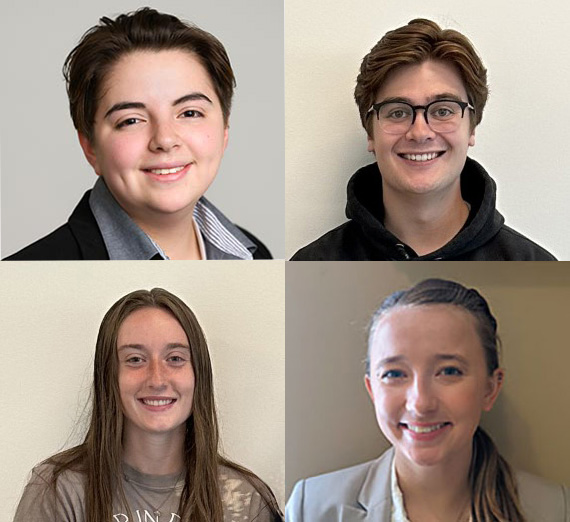 ---
Two important research projects launched this summer thanks to grants from the McKinstry Fellows Research Program.
The purpose of the grants is to support career-connected learning with collaborative research teams comprised of students and faculty mentors from the University of Washington School of Medicine (UWSOM) and Gonzaga University (GU) as they address timely health-related questions.
"Our goal is that the research will help rural and underserved communities," said Mia Bertagnolli, Ph.D., interim associate dean, College of Arts and Sciences, and biology professor at GU, who helps administer the program.
For many years, Bertagnolli has served as a liaison between the two universities making her uniquely suited to coordinate the teams.
"In the past, GU has worked with UWSOM in Seattle to offer opportunities for undergrads to do research there," she said. "UW has been so welcoming and supportive. Thanks to the generosity of the Allen's, we were able to create a new research program here in Spokane. The most exciting thing is we had really solid applications for projects in our first year."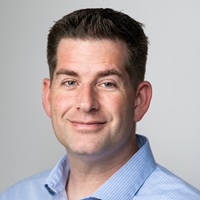 The initial grant-funded projects include a Parkinson's disease study led by Clint Wutzke, assistant professor, Human Physiology at GU, and a project led by John McCarthy, MD, assistant dean for Rural Programs at UWSOM, which explores ways the university can become more adaptive at fostering equity, diversity, and inclusion within rural clinical training sites.
Wutzke is working with GU students, Makenna Edwards and Logan Wehrman to determine the influence of executive function on dynamic balance tasks in people with Parkinson's disease.
"We're determining the influence of cognitive function on the ability to control balance during walking/movement-related tasks in people with Parkinson's disease," he explained. "As part of the project we are utilizing a new test of walking and executive function that we hypothesize will be a predictor of walking function that has the potential to be used as a treatment tool to assist in maintaining executive function in people with Parkinson's."
Bertagnolli noted that the Human Physiology department is now located in the new building that houses the UW-GU Health Partnership.
McCarthy's research team included GU undergrad Sarah Maeda and UW medical student Meagan Johnson.
"The UW School of Medicine is committed to becoming an anti-racist institution," said McCarthy. "This collaborative research with Gonzaga is helping to explore how we can collectively work to welcome our BIPOC health sciences students in all communities and particularly in rural communities."
The UWSOM Office of Rural Programs conducted focus group interviews with clinical teachers from Washington, Wyoming, Alaska, Montana, and Idaho—the WWAMI region.
Maeda said the purpose of the interviews was to discover what strategies the instructors employed to ensure students of color feel supported.
"A lot of the preceptors said they used a universal welcoming statement to let students know that their preceptors are safe people to talk to and come to with any issues," she said.
Maeda and Johnson found instructors wanted more training about inclusive language and addressing microaggressions.
Microaggressions are verbal or nonverbal, slights, snubs, or insults, whether intentional or unintentional, that communicate derogatory or negative messages to target persons based solely upon their marginalized group membership.
"Currently, most of our preceptors are white males," explained Johnson.
Both students relished the challenge of leading the focus groups.
"It was a really cool experience," said Maeda. "I want to go to medical school and this made me more interested in working in rural communities."
Johnson, who just finished her first year at UWSOM-Spokane, said the opportunity to work with the preceptors as colleagues while doing important research was exciting.
"I also enjoyed the opportunity to work with Sarah," she said. "It was such a collaborative experience—everyone contributed something different."
She's eager to see how their research will improve the experiences of medical students in rural areas, as is McCarthy.
"The instructors offered insights into challenges and best practices for hosting medical students of color," he said. "Grant support for this project has been integral in advancing an understanding of how we can do better."
Furthering research into helping people with Parkinson's disease and exploring ways to ensure students of all ethnicities feel welcomed during their medical training is exactly the type of projects the McKinstry Fellows Research Program is designed to foster.
"At the heart and soul of this is Dean Allen's commitment to provide research opportunities for students," said Bertagnolli. "Next year we're hoping to include even more projects. This is a great example of what the UW School of Medicine and Gonzaga University Health Partnership was hoping to do."
Want more information about the UW-GU Health Partnership?