Gonzaga, Carroll College Partner on Accelerated Law Degree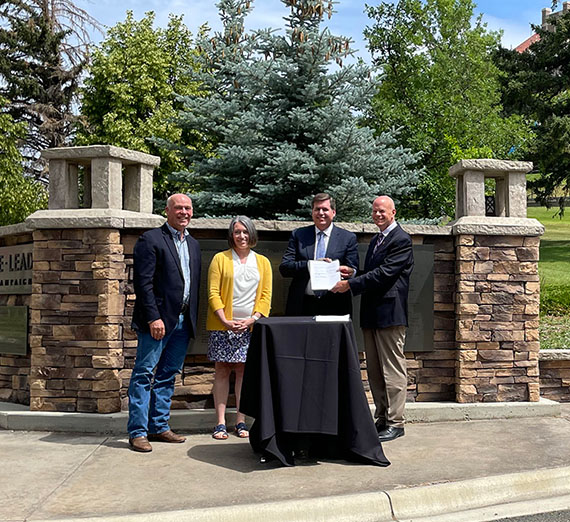 ---
Gonzaga University and Carroll College of Helena, Montana, have agreed to an initiative that will offer Carroll students an accelerated pathway to obtain a Juris Doctor degree beginning in fall 2023.
Students participating in the 3+3 dual-degree program attend Carroll for three years and at the conclusion of their junior year, and upon successful application, matriculate to Gonzaga's School of Law to begin their J.D. degree.
Credits earned during their first year of law school will transfer to complete students' undergraduate degree requirements, enabling them to obtain their baccalaureate degree upon passing their first year of law school.
"We are very pleased to partner with Carroll College in providing an accelerated opportunity for students to obtain both a Carroll undergraduate degree and a Gonzaga University law degree.

"Gonzaga is proud of its many connections to Montana alumni, students and friends. We are grateful to our colleagues at Carroll College for this partnership, and look forward to welcoming our first Carroll College cohort to campus."
Completing both degrees in six years rather than the traditional seven-year cycle saves a year of undergraduate tuition and other costs.
"Carroll College and Gonzaga University attract a similar ambitious, high-achieving student," Carroll President John Cech said. "Through this special partnership, we are creating a pathway for these motivated students to attain a highly regarded law degree in less time and at reduced costs.
"We are eager to do what we can to alleviate the financial burdens facing students as they prepare to enter and add value to our regional workforce."
Make meaning. Serve with purpose. Build the future you want with a Gonzaga Law education.
Many students who come to Carroll know exactly the career path that's best for them, and the kind of academic programs that will help put them on that path.