MBA & MBA in American Indian Entrepreneurship Faculty of the Year, Dr. Mirjeta Beqiri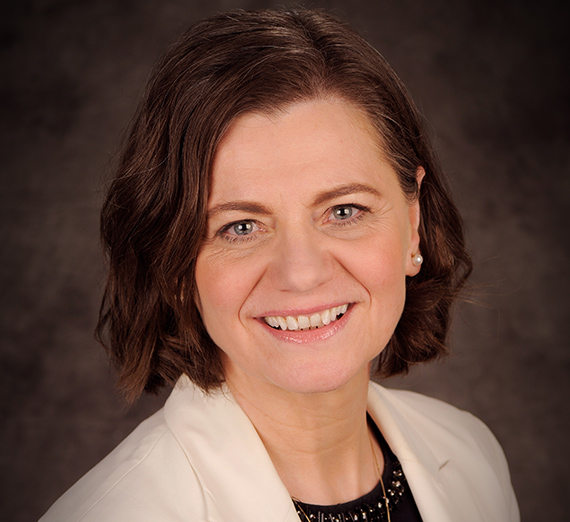 ---
Dr. Mirjeta Beqiri named MBA Faculty of the Year and MBA in American Indian Entrepreneurship Faculty of the Year
Each year, a Master of Business Administration (MBA) program instructor and an MBA in American Indian Entrepreneurship (MBA in AIE) instructor is recognized for epitomizing the highest levels of excellence in the pursuit of the School of Business Administration mission and goals. Selected by the graduating students, these honors are bestowed on a professor who distinguishes him/herself in the instruction and engagement with the students.
The 2021-2022 winner of the MBA Faculty of the Year Award and the MBA in AIE Faculty of the Year Award is Dr. Mirjeta Beqiri, Professor of Operations Management. Dr. Beqiri has taught in the MBA program for 20 years and served as MBA Programs Director for the last four years.
When submitting their nomination(s), two of Dr. Beqiri's MBA students shared the following comments but many expressed similar opinions as to why she is very deserving of these honors.
"Her perpetual commitment to improving the program and spending time with students clearly shows the dedication she has for achieving excellence. She goes above and beyond her assigned duties, truly showing that she wants students to succeed and have a great MBA experience at Gonzaga." - Charlie Magruder (Class of 2022)
"Dr. Beqiri is such an active & invested participant in her students' success in and out of the classroom. She is patient, kind, and caring, passionate about her teachings and your pursuits in equal measure. You don't have the opportunity to meet many individuals such as her in a lifetime and I feel blessed to know her." – Michelle Estes (Class of 2022)
One MBA in AIE Class of 2022 graduate commented Dr. Beqiri is "incredibly inspiring, supportive and truly enhanced our educational experience" while another stated she was deserving "for her above and beyond commitment to the cohort." As examples of her support and commitment, Dr. Beqiri is personally mentoring several cohort members in their pursuit of PhDs and she also made sure current cohort members had a voice in the recent MBA in AIE program curriculum revisions so future graduates would be well prepared to meet the emerging needs of their tribes and communities.
Congratulations, Dr. Beqiri, on these well-deserved awards!
Curious about Gonzaga's School of Business Graduate Programs?