Hoover Wins Grant for Human Rights Storytelling Project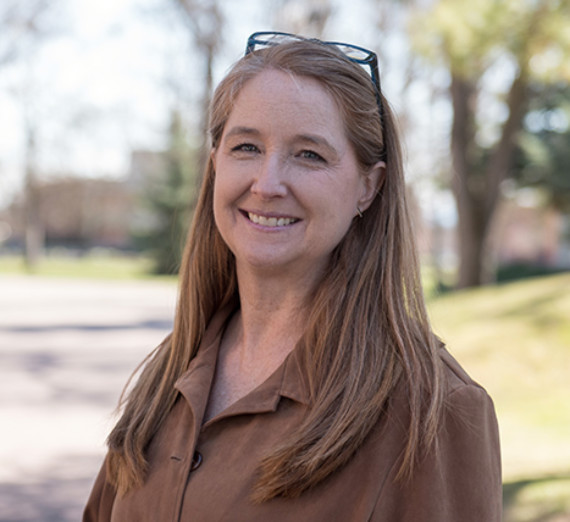 ---
SPOKANE, Wash. – A digital resource for community members and teachers of stories about who we are in the Pacific Northwest, focusing on cultural communities and human rights organizations, has received a boost from the Kootenai County Task Force on Human Relations.
Kristine Hoover, director of Gonzaga University's Center for the Study of Hate, was awarded a $7,960 grant to further PNW MOSAIC, which originated with a School of Leadership Studies class in summer 2021. The project's stories will include materials for community conversations and classroom teaching strategies focusing on Northwest people and places.
The name MOSAIC is both a metaphor and an acronym standing for Mapping Othering, Strength and Allyship In Community.
"Just as a mosaic relies on individual tiles to come together as a larger whole, the PNW MOSAIC website will be a living project with more stories and teaching content expanding over time," Hoover said.

The idea originated with Spokane community member Leslie McAuley along with fellow community members Logan Camporeale, Ryann Louie, Fernanda Mazco and Bob Bartlett. Gonzaga faculty and staff involved were Hoover; history professor Ray Rast; Luke Lavin, director of campus ministry; and Wendy Thompson, director of the Office of Tribal Relations.
The concept comes from the "Journey to Mosaic," an interactive experience organized in communities across the United States in which participants from diverse backgrounds explore multicultural stories through the lens of "Sankofa," a mythic bird that flies forward while looking backward with an egg – symbolizing the future – in its mouth.
Hoover said the effort emerges from decades of work in the Northwest.
"Expanding on the lessons we have learned from the Kootenai County Task Force on Human Relations as they have continued to bring community members together for the past 40 years, the PNW MOSAIC is yet another way in which cultural communities, human rights groups and higher education will be able to share historic and contemporary stories of life in the Northwest relating to social justice and greater inclusion," she said.
"Telling fuller stories acknowledges and reckons with the realities of our past and celebrates our resiliency and solidarity." 
The Coeur d'Alene-based task force said the grant is to help combat "a growing regional and national movement to attack and eliminate curricula and the teaching of basic democratic principles in K-12 and higher education."
The grant envisions initial stories on the work of human rights groups and cultural communities primarily in Bonner, Boundary, Kootenai and Spokane counties, and in connection with the Montana Human Rights Network.
After an educational needs assessment for stories and teaching materials, two graduate assistants will be hired in August to complete 24 stories with teaching materials for high school, college and community education, working with the Gonzaga School of Education's Office of Pedagogy of Hope.
A website launch for PNW MOSAIC is scheduled for January, with followup and evaluation. A final report on grant results will be submitted in May.
The class from which the project stems, Strategies to Counter Hate, is expected to be involved with future phases.
The initial stories developed for the storytelling project included a focus on the Best Asian Market in Spokane and The Lorraine Building, home to the Hispanic Business Professionals Association and others.
Learn more about Gonzaga University's Institute for Hate Studies.