Grammy winner James Tormé to perform at Gonzaga University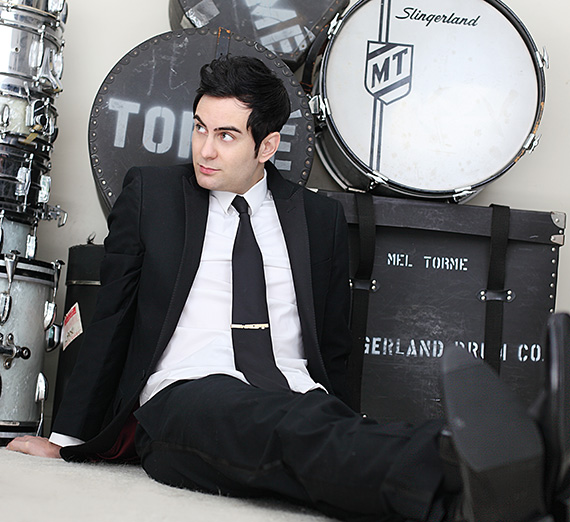 ---
SPOKANE, Wash. – James Tormé, son of three-time Grammy winner Mel Tormé, will offer his take on classic and new age jazz performance at the Myrtle Woldson Performing Arts Center at Gonzaga University on March 25 at 7:30 p.m.
Tormé, continuing his family legacy of revolutionizing jazz music, combines the style of great jazz musicians like Ella Fitzgerald and Anita O'Day with modern influences in his jazz mashups. The award-winning artist's style and musicality have been described as "old-school charm meets new-school swagger."
In addition to enjoying sold-out shows at New York's Birdland, London's Ronnie Scott's and premier jazz festivals, Tormé is also a recording artist and reached No. 2 on iTunes Jazz and No. 3 on Amazon Jazz with his debut album, "Love for Sale." Eight of its songs received considerable radio play in six countries, including the United Kingdom.
He has shared the stage with Les Paul, Al Jarreau, Roy Hargrove, Dionne Warwick, Leona Lewis and Booker T., among others.
Growing up in the Hollywood spotlight, Tormé learned performance skills from his family and their colleagues, including Gonzaga's Bing Crosby, Peggy Lee, Duke Ellington, Sammy Davis Jr. and Buddy Rich. He says his father impressed his musical tastes onto him as a child and influenced his musicianship.
Tormé's performance is the last of the Woldson center's "Season in the Spotlight" series for March and April. Tickets start at $26.
Buy tickets, get more information and get COVID-19 protocols.