Socially Connected: How Zags Create Community via Social Media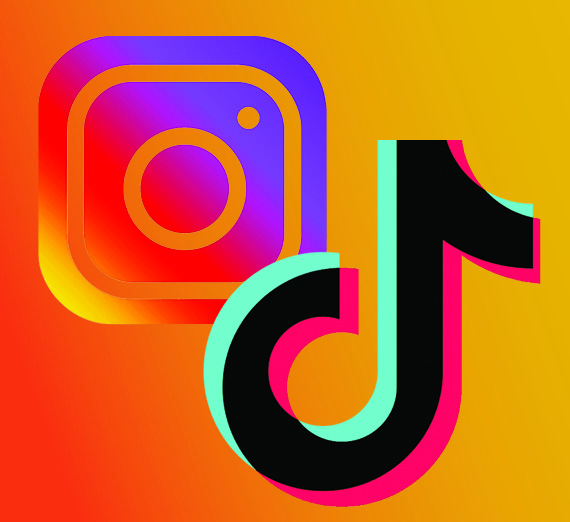 ---
There is an assumption that Gen Z is anti-social and disconnected, with these teens and early 20-year-olds growing up with social media at our fingertips. However, the growth of platforms like Instagram has featured accounts that have actually created or fostered connection. We thrive in communities where people can enjoy humor, dancing videos, even a traveling hedgehog.
Especially in a college setting, unique social media accounts give character to the traditions and nuances of a school's community. Gonzaga is no different, and over the years, students have created some memorable handles for having a little fun. (Remember Mary of the Grotto on Twitter, anyone?)
Here are two popular student-run accounts.
On Instagram, @cogsalmon reaches fans of the legendary COG salmon, served every Wednesday at the Simple Servings restaurant station where students excitedly wait in line. The account features pictures of the weekly salmon and memes. Its popularity extends the excitement for this Gonzaga tradition and fosters a sense of community as students come together for lunch every Wednesday.

A new Instagram account, @guaffirmations gained 1,576 followers in two months last fall. The account posts primarily memes that Gonzaga students can relate to, on topics ranging from difficult classes and registration struggles, to sports and the many stairs that you have to take to get to the fourth floor of College Hall. They're styled in a "cringe way," with sparkles and filters that have become very popular with Gen Z. It may not be the way previous generations have connected, but social media – especially accounts like these – have brought students closer together and helped us relate to one another better.
Find Your Connection
In addition to the University-sponsored accounts, you can find social accounts specific to most aspects of college life: residence life, career services, health and well-being, affinity clubs and important causes. Here are a few examples, all on Instagram:
• @gonzagacas – College of Arts & Sciences
• @gu_bombsquad – dance troupe
• @gu_zagathon – fundraiser for hospitalized children
• @guumec – Unity Multicultural Education Center
• @gsbacoffeehouse – live music from the Hemm Den
Exploring TikTok?
Check out the newly famous @guphilosophydepartment where professors poke a little fun at themselves and common philosophy course complaints. And be sure to follow @gonzagau1887 while you're there.