Gonzaga University continues welcome to Gonzaga Family Haven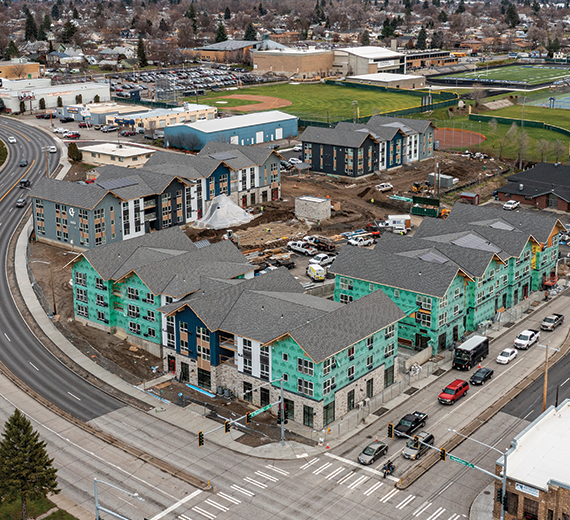 ---
Gonzaga University sports teams, employees, and student volunteers continue to lend a warm, welcoming hand to new families moving into the Gonzaga Family Haven. Last fall, the Gonzaga women's rowing and baseball teams moved dressers donated by Plant Services into new homes. Many hands made light work when a team of GU employees joined 5th graders from St. Aloysius Elementary School in loading a moving truck full of welcome baskets filled with home essentials assembled by the St. Aloysius Parish.
Over the holidays, the Gonzaga community continued to help families settle into their new homes. Volunteers like John and Jack Sklut assembled beds, Center for Community Engagement student employees made and delivered freshly baked cookies to residents, and twenty residents were invited to be special guests at the GU-Alabama Women's Basketball game, receiving fun swag bags as part of the event. As the Haven opens its doors to more families this spring, plans are underway to continue supporting families in accessing healthy food, community resources, and after school enrichment activities.
Read more about the Gonzaga Family Haven in our previous article Building inside and out.
Stay up to date on Opportunity Northeast through Facebook and Instagram.