Dr. Chien guides community with mindfulness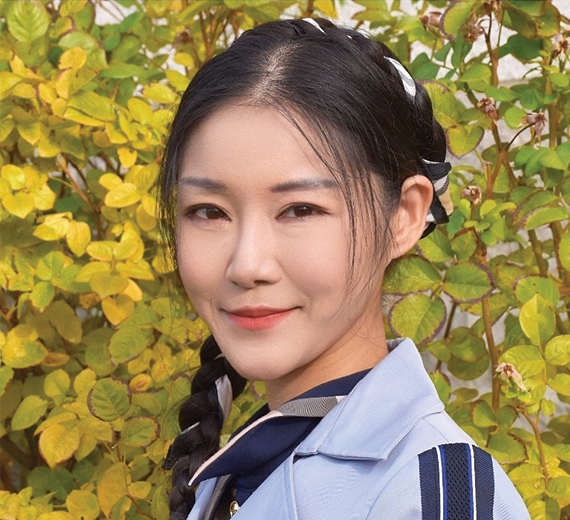 ---
Participating in the The ZoNE Essential Skills Series, Gloria Chien, Ph.D, guided participants through five weeks of mindfulness-based sessions. To fit the needs of the participants, Dr. Chien drew on aspects from her certification in Cognitively-Based Compassion Training developed at Emory University, as well as her understanding of the Community Resiliency Model created by the Trauma Resource Institute.
The program is organized into three different sections, each focused on a different aspect of mindfulness that promotes greater resiliency and self-compassion. The first section was related to resilience skills. Through dialogue and guiding interactions, participants used methods of tracking and resourcing to help their practice.
"Covid is like social trauma, the trauma in this context could be related to stress or anxiety, freezing them to continue their daily task," Dr. Chien said "That is why, for our first two meetings, I focused on resilience skills."
The second section revolved around attention and focus on breathing or the subtle movement of the body. By being aware of these different sensations of well-being within the body, the participants are better equipped with a skill set that helps them understand and manage their emotions when faced with difficulties on a regular basis, Dr. Chien said.
The third section was related to self-discovery and self-compassion. Through tailoring and guiding the participants through these sessions, Dr. Chien fulfilled a commitment that she made to herself a long time ago. "One of my vows [I made at the Buddhist Monastery, Dharma Drum Mountain] was to help me be persistent to make the knowledge I learned in academia to be accessible to the general public," said Dr. Chien. "I am committed to use what I learned to help others."
Dr. Chien expressed deep appreciation for the commitment and vulnerability that the participants displayed throughout the program. "[I have] gratitude for all of the participants," Dr. Chien said. "Without them, without me."
Prior to her current teaching position at Gonzaga University, Dr. Chien lived and studied at a Buddhist monastery for three years. She then earned her PhD in Religious Studies from the University of Virginia. At the end of the workshop, Dr. Chien's sessions were noted as some of the most impactful activities throughout the entire program.
"As a scholar it is very meaningful for us to make our specialty – our profession - be accessible to the general public," said Dr. Chien. "This is a call of my life."
Stay up to date on Opportunity Northeast through Facebook and Instagram.