Leaders, Writers & Role Models: Alumni News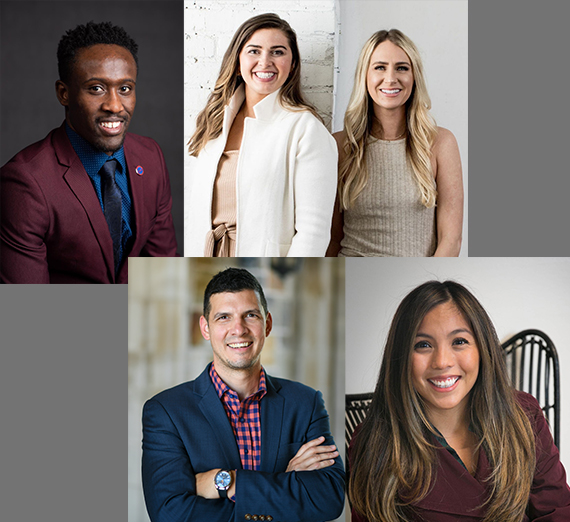 ---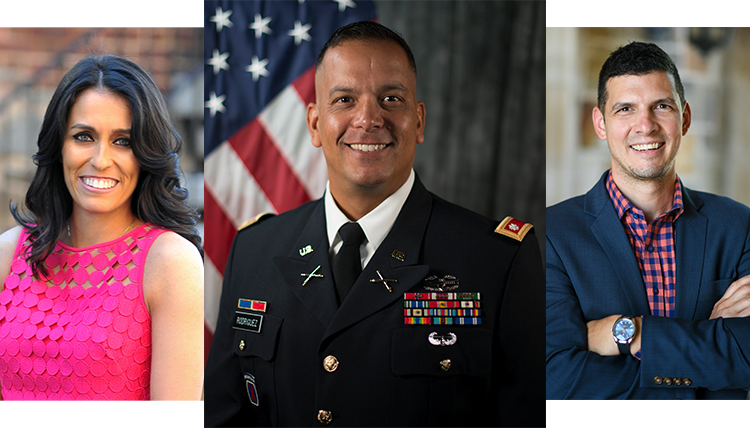 EDUCATION
'84 Gary Weber is director of engineering management at Gonzaga University. He previously worked for Boeing and Eastern Washington University.
'95 Alfonso Garcia Arriola received a Partners in Science grant from Murdock Charitable Trust. He is an educator for ACCESS Academy in Portland, Ore.
'98 Ed Rodriguez returned to Gonzaga as the professor of military science for ROTC's Bulldog Battalion.
'07, '10 M.A. Andrea (Kallas) Kalochristianikas is director of student activities at Bishop Denis J. O'Connell High School, Arlington, Va.
'15 Christopher Ambrose is a postdoctoral research fellow at Tulane University, New Orleans, specializing in health economics.
'15 Nathaniel Pearson is dean of the Southeastern University College of Behavioral and Social Sciences, Lakeland, Fla..
'18 J. Desiree (Thomas) Rodriguez is an adjunct speech professor at Hillsborough Community College in Tampa, Fla. She released her third book, "Alana's Great Dream Adventure."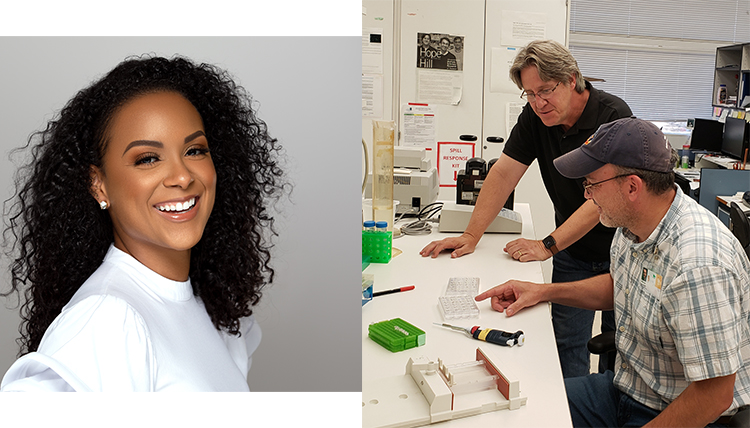 TAKING THE LEAD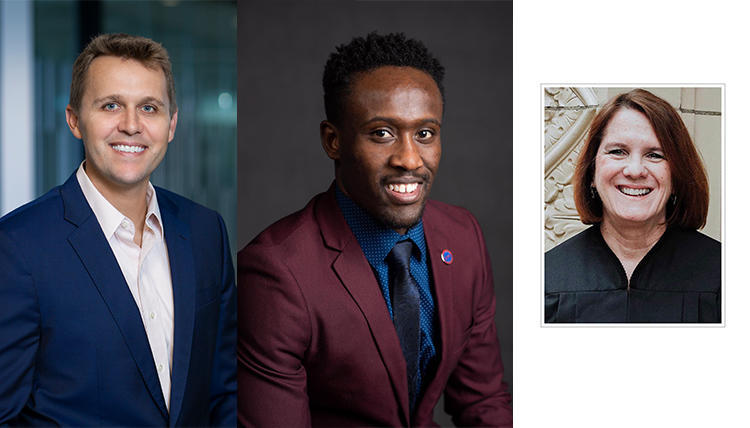 '86, '89 J.D. Molly (Campbell) Nave is a court commissioner for Spokane Municipal Court.
'87 Sterlina Gabriela is director for Palau Bureau of Lands and Surveys.
'04 Tony Kopp is chief financial officer and vice president of Fiber Marketing International Inc., located in Spokane. Kopp played a pivotal role in the opening of FMI's second location in Tri-Cities, Wash.
'04 Chad Patterson was recognized in San Diego Business Journal's 40 Under 40 Leaders. As executive vice president and chief marketing officer at Dexcom Inc., he helps raise awareness of continuous glucose monitoring systems for people with Type 1 diabetes. His most well-known work was an ad in the 2020 Super Bowl featuring singer/songwriter Nick Jonas. While at Gonzaga, Patterson studied international business and marketing and was a member of the first class of the Hogan Entrepreneurial Leadership Program.
'15 Ryan Hand is corporate communications manager for Alkermes, a global pharmaceutical.
'16 Colter Mahlum is director of quality assurance for uAvionix Corp.
'18 Sam Kendree is the West Coast general manager for Chicago Partners Wealth Advisors.
'20 Richard Nyambura-Day works for the Federal Deposit Insurance Corporation as a financial institution specialist. Nyambura-Day's job is to ensure that banks are following guidelines set to protect customers.
IN PRINT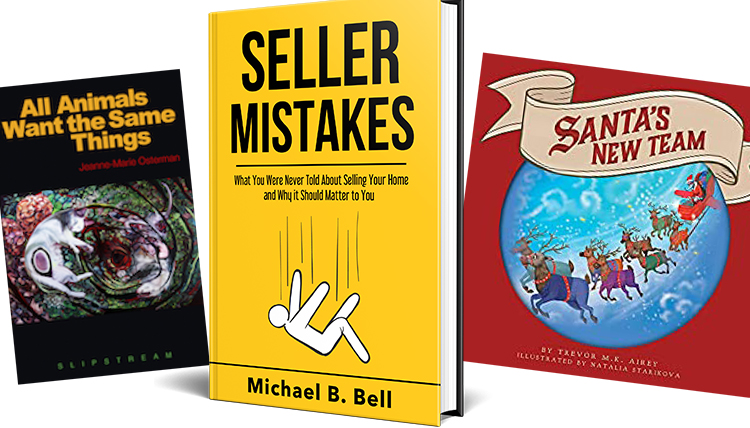 '74 Jeanne-Marie Osterman published "All Animals Want the Same Things," a collection of poems, which was the winner of the 2021 Chapbook Contest. Her book "Shellback" recently received the Kirkus Star.
'92 Michael Bell published his first book, "Seller Mistakes: What You Were Never Told About Selling Your Home and Why It Should Matter to You."
'16 Trevor Airey published his new book entitled "Santa's New Team." The book is Airey's sequel to Clement C. Moore's "'Twas the Night Before Christmas." His new book emphasizes diversity,
inclusion and teamwork, and celebrates the unique abilities each individual offers.
'16 Mary (Zimny) Trimble published the second book of her series, "The Apex Cycle," titled "DELTA." Her third is set to be released in fall 2022.


BEING MOTHERLY
'10 Christine (Wemhoff) Wollin and Shannon (McCann) Reese developed and launched In Good Company, which creates gift boxes filled with products that new mothers want and need. The intentionally selected items are meant to support moms in every aspect of their journey. It partners with fellow women-owned businesses that produce eco-friendly and organic products.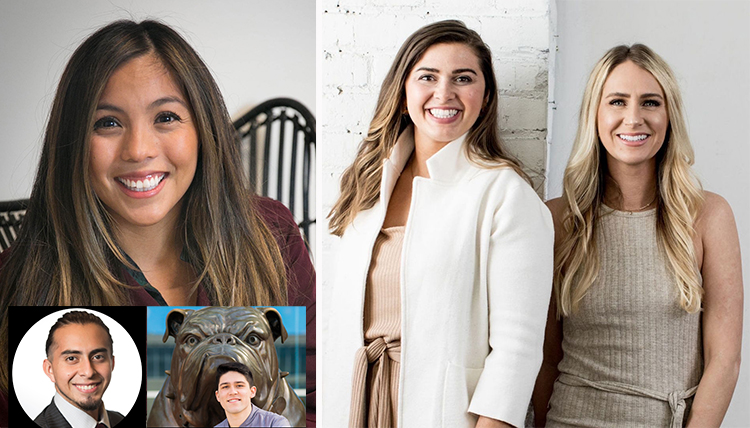 TECHNOLOGY
'14 Ismael Rodriguez Perez is a senior scientist at Sila Nanotechnologies Inc., Alameda, Calif., where he works on battery materials for various applications.
'16 Susie Lira-Gonzalez is co-founder of the mobile app INDX. The app assists its users in organization of articles, podcasts, books and more. Content is personalized for each consumer and provides recommendations based on others with similar interests.
'21 Carter Mooring works as a software engineer for Data Skrive, of Seattle, which generates content automation.
THANK YOU, FATHER
'64 Fr. Louis McCabe, S.J., celebrated his golden jubilee (50 years) as a priest.