Alumni & Friends Color St. Ignatius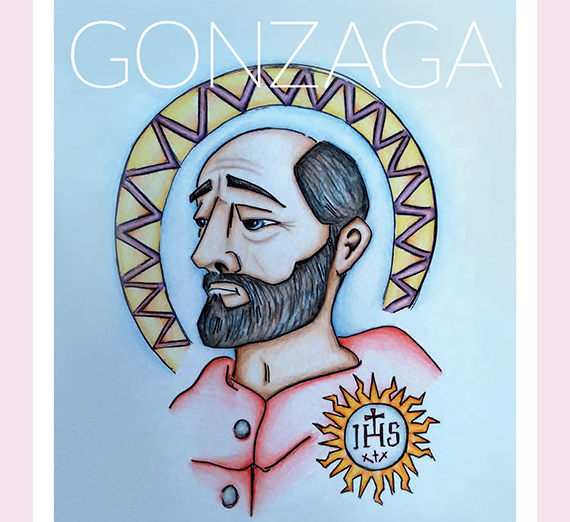 ---
Whose artwork is featured on the cover of the spring 2022 issue of Gonzaga Magazine?
This beauty was created by Dennis Hanson ('94 M.A.), from Spanaway, Wash. He was one of more than 50 Gonzaga alumni and friends who answered our invitation to color a page representing St. Ignatius, as part of Gonzaga's celebration of the Ignatius 500.
We enjoyed hearing what friends said about the project, which was designed by GU graphic artist Tracy Martin. Mary Ann Murphy ('82) of Snohomish, Wash., completed a watercolor of the coloring page, and also offered extra credit to her fifth- and sixth-grade students for participating with her. Melanie Hair ('16 M.A.) said the activity was relaxing, and a good reminder to "intentionally incorporate similar activities into my life."
We included 20 selections in the printed magazine, but proudly show off all entries here.