Zags Tie the Knot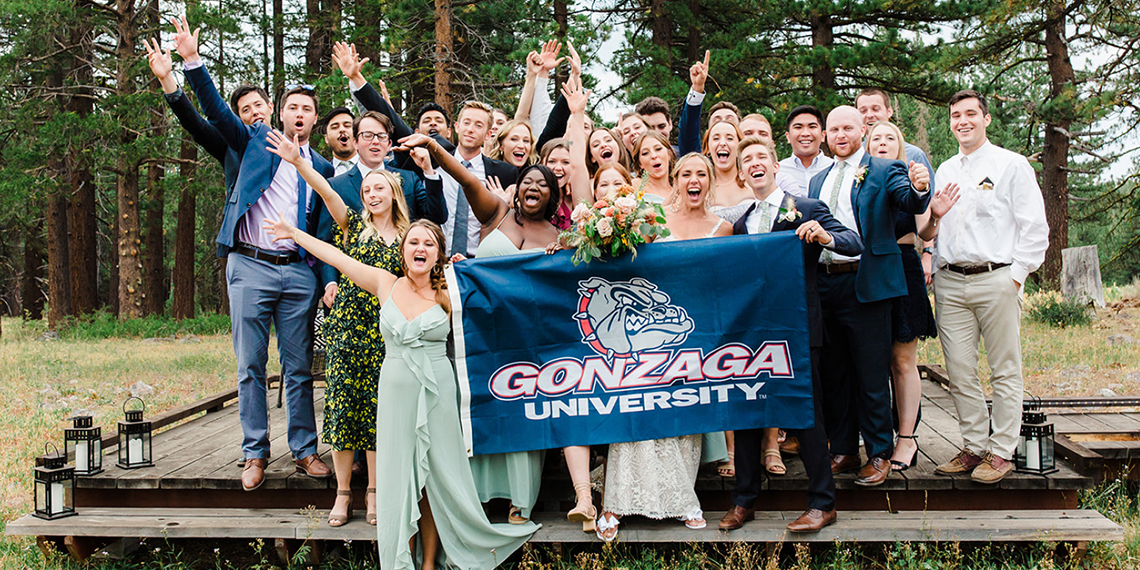 Weddings from the spring 2022 issue of Gonzaga Magazine
Shown above: '17, '18 (M.Acc) Thomas Owen and '19 Savannah Hornung wed in California. The couple have lived in Colorado, Switzerland and Idaho after graduating from Gonzaga.
'98 Marjorie Schuttloffel Sebesta and Michael Sigman (above left) wed at St. Michael Parish in Olympia, Wash. Marjorie is happily retired, and Michael is the director of medical services at a VA clinic in western Washington.
'10 Brandon Hogan and Michael Misheski (above right) married in 2019 in Palm Springs, Calif., surrounded by family and friends, including a number of GU alumni. Brandon submitted
his belated announcement in honor of their two-year anniversary.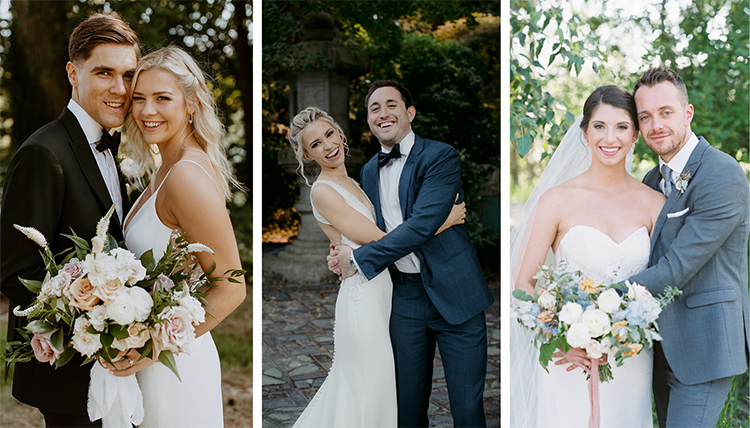 '18 Cailin Guerins and '18 Brian Pete (above left)walked down the aisle in Wilsonville, Ore., with their Gonzaga community alumni.
'11 Sophie Mecham and '11 Dylan Kinsella (above center) met as first-year students in 2007 and married years later in Seattle.
'15 Lauryn Dombrouski and '16 Nikolas Sulley (above right) said "I do" with Zag alumni present.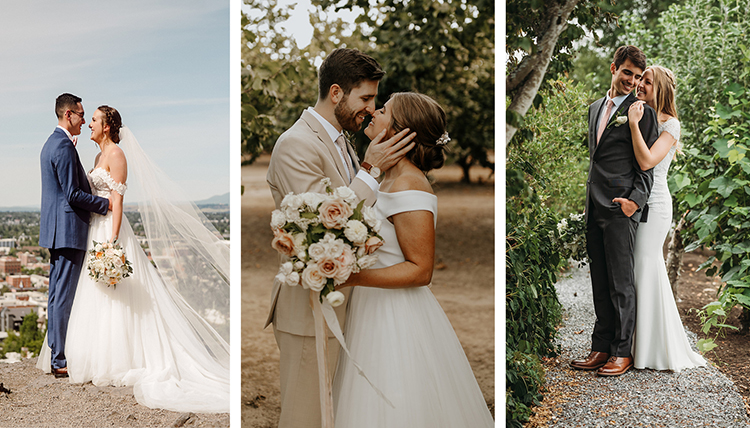 '20 Jessica Freeman and '20 Lotan Mizrahi (above left) said "I do" in an intimate ceremony in Spokane.
'16 Mackenzie Roberts and '16 Trevor Obrinsky (above center) met their sophomore year while participating in Setons and Knights.
'18 Davis Phillips and '20 Laura Ackerson (above right) tied the knot with an outdoor wedding in Bellingham, Wash.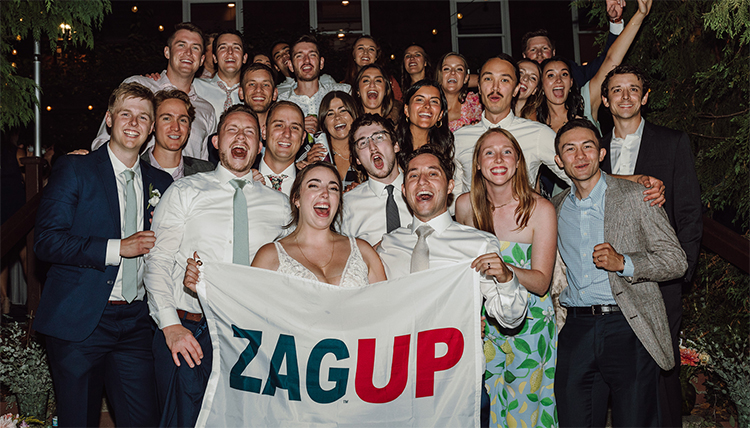 '16, '17 (M.Acc) Megan Rykaczewski and '16 Brett Konzek celebrated their nuptials in Bellevue, Wash., with more than 25 Zags.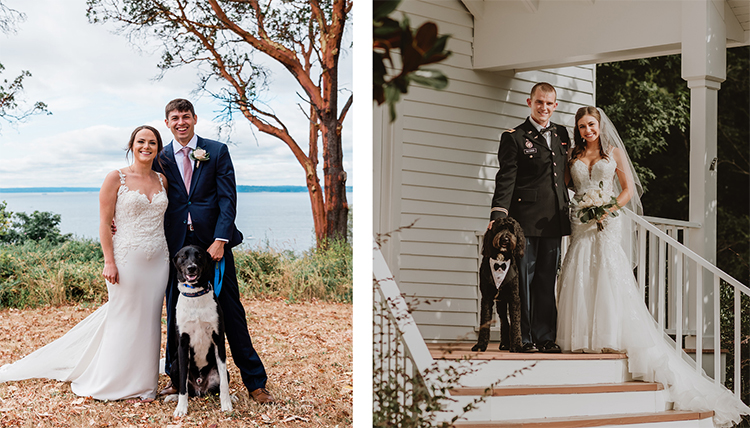 '16, '18 (M.A.) Jillian Petterborg and '16 Alex Bates (above left) married in Seattle, dancing to Zombie Nation with fellow alumni.
'20 Alyssa Drinkwine and '20 Benjamin Wuthrich (above right) exchanged vows in Enterprise, Ala. Benjamin was in ROTC and Alyssa was on the dance team while at Gonzaga.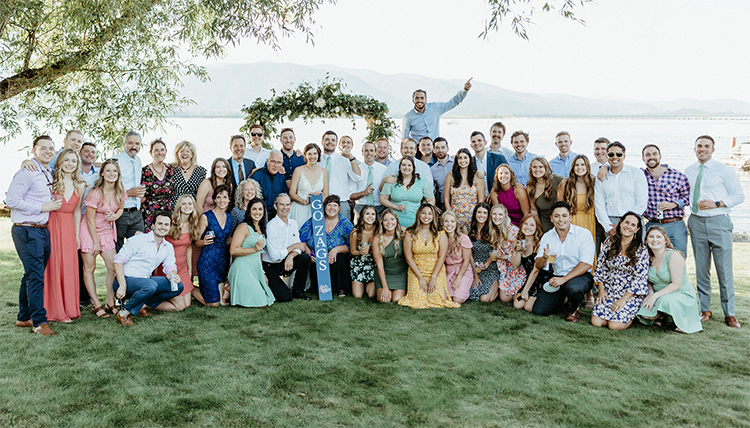 '17 Elizabeth Lewis and '17 Kyler Higgins celebrated their wedding in Sandpoint, Idaho, with Father Ken Krall, S.J., officiating.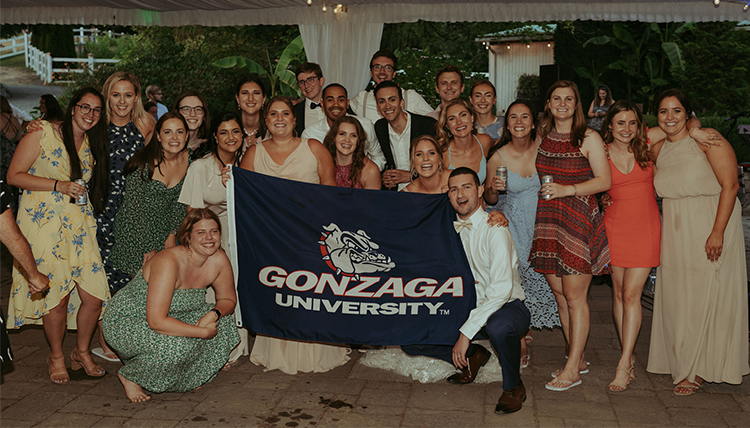 '17 Emily Mincin and '17 Richard Pfluger exchanged vows at Chateau Lill in Woodinville, Wash., supported by 21 Zags.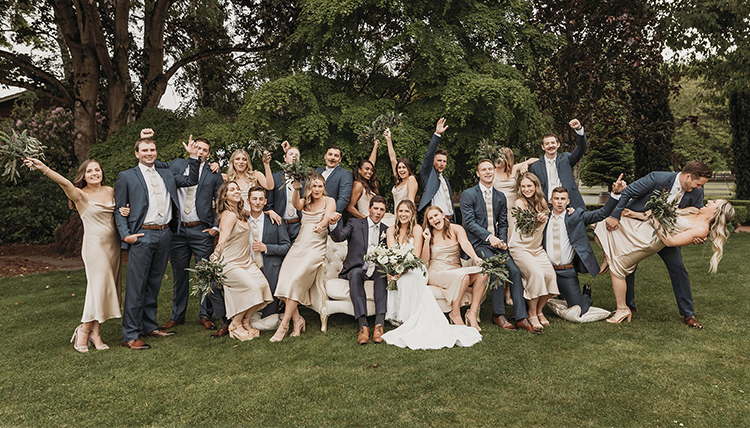 '17 Sydney Anderson and '17 Alex Yuska tied the knot as former student-athletes from the women's soccer and men's rowing teams witnessed.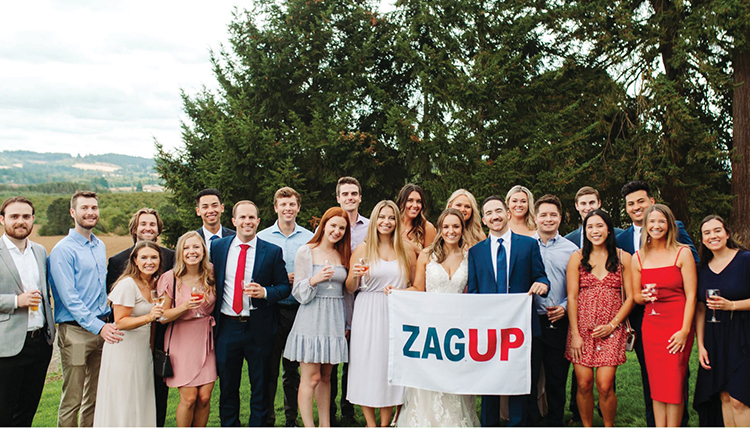 '18 Halle Shumaker and '18 Luc MacKenzie (above) said "I do" at the Scholls Valley Lodge in Hillsboro, Ore.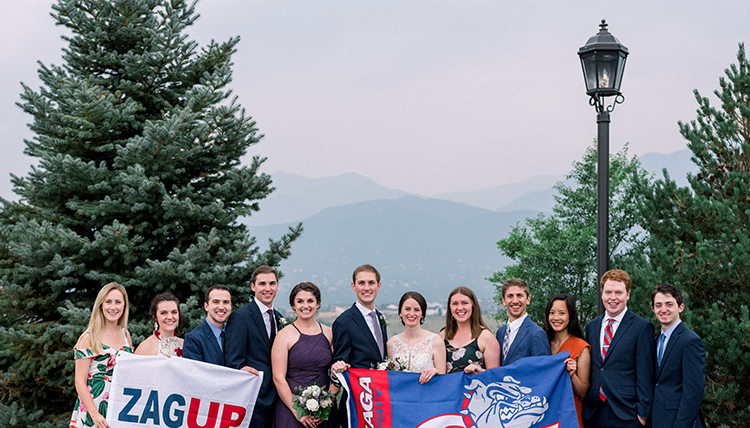 '19 Kathryn Benson and '19 Ryan Zenoni married in Colorado Springs with 10 other Zags in attendance.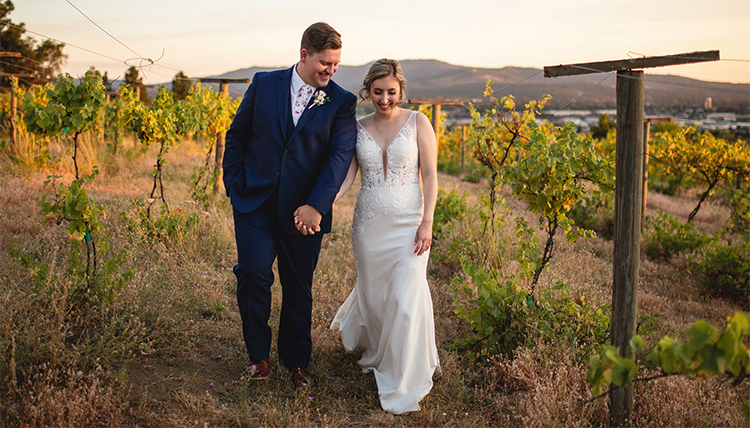 '19 Becky Biddison and Cole Stockton celebrated their marriage in Spokane at Arbor Crest Winery. Becky is an admission counselor at Gonzaga.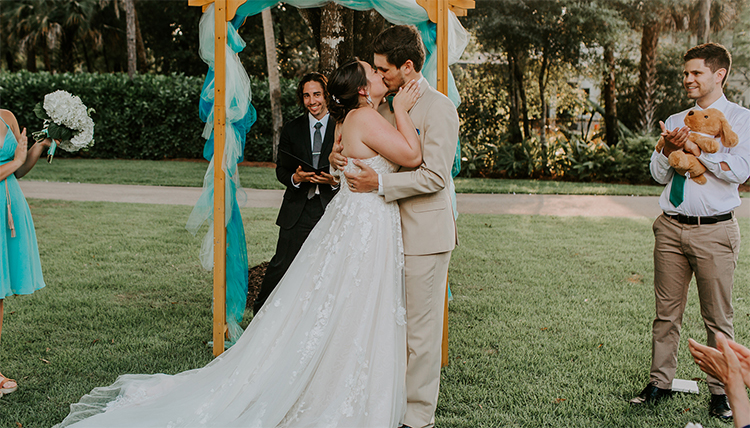 '19 Sarah Peel and '19 Ian Rypkema tied the knot in Naples, Fla.
Alumni
Alumni
Gonzaga Magazine