Adjunct Law Professor Selected for Ninth Circuit Bankruptcy Appellate Panel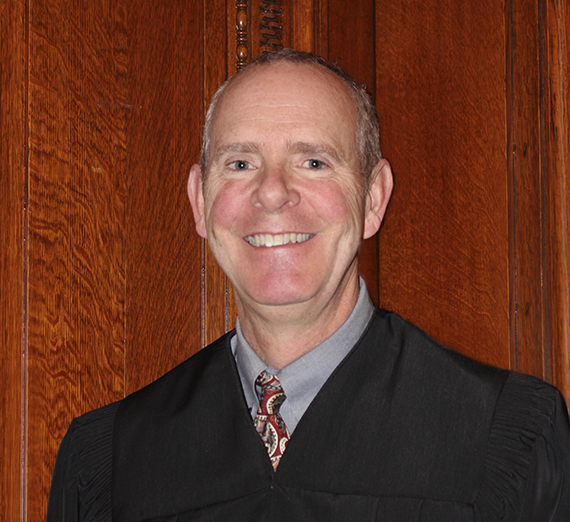 ---
Bankruptcy Judge Frederick P. Corbit, a Spokane native who teaches bankruptcy courses at the Gonzaga University School of Law, has been selected to serve on the Ninth Circuit Bankruptcy Panel, or BAP.

Currently serving on the U.S. Bankruptcy Court for the Eastern District of Washington, Corbit's seven-year team on the BAP starts Dec. 31, 2022. The panel hears appeals of decisions made by federal bankruptcy courts in the western states.

"We are proud of Judge Corbit and his longstanding affiliation with the Gonzaga School of Law," said Jacob H. Rooksby, dean of the law school.
"This new assignment rightfully reflects the high esteem in which his bankruptcy knowledge and judicial acumen are held."
Law student Ty Maurer considers the opportunity to learn from someone with Corbit's experience one of the key aspects to pursuing law at GU.
"I found Gonzaga School of Law's interest in including practitioners in its academic faculty invaluable to the students," Maurer said. "Judge Corbit's curriculum goes beyond the rigid black letter law instructions — it incorporates both an advocate's point of view and an experienced judge's intuition. I am thankful for the judge and this school's inclination to prepare young professionals once they graduate."
The BAP is headquartered in Pasadena, Calif., and was first established in 1979 by the Judicial Council of the Ninth Circuit as an alternative forum for hearing bankruptcy appeals. BAP judges are precluded from hearing cases from their respective districts, so Corbit's work will be on matters originating outside Eastern Washington.

Corbit's appointment to the BAP is a natural next step for the 67-year-old in a career that started after receiving his law degree from UCLA in 1980. After several years in private practice and working as a senior attorney and manager at the Northwest Justice Project in Seattle, Washington state's largest publicly funded legal aid organization, Corbit was appointed to the Eastern District of Washington bankruptcy court in 2013. He served as chief judge of the court from 2014-2020.

Corbit also served as president of the Creditor Debtor Rights Section of the Washington State Bar Association, and as president of the Bankruptcy Section of the King County Bar Association. He's a former member of the rules committee for the U.S. Bankruptcy Court for the Eastern District of Washington.


Learn about the School of Law