In the News: Lisa Schwartzenburg featured for her service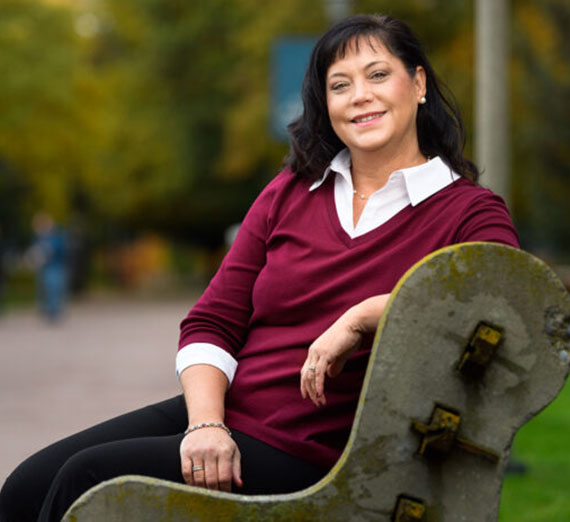 ---
On the same day Gonzaga University announced her promotion to be assistant vice president, human resources operation, Lisa Schwartzenburg found herself featured on the AmericanHealthCareLeader.com website for the work she's done in improving benefits for the Gonzaga community, built around the idea of cura personalis.
The website notes that Schwartzenburg takes inspiration from the world off campus to improve the lives of the employees on campus. And that helps Gonzaga stand out as it seeks new generations of employees.
"Schwartzenburg says Gonzaga's benefits and wellness package is a strong differentiator for the university when attracting and retaining high-quality talent who are good fits for her institution," the story says. "She's not just trying to grab the best talent from higher ed, either. She wants the best and the brightest from hospitals, corporate America, and other professional fields."
"Lisa has developed a layered approach to health and wellness that cares for faculty and staff in every stage of life," Ray Kliewer, Gonzaga's vice president of human resources, told the AHL website. "She has developed a portfolio of offerings that are rare for an institution of our size. I view this as a significant differentiator in competing for and retaining talent at Gonzaga."
Schwartzenburg says serving other people, whether professionally or in her personal life, is "what gets me out of bed in the morning."
Read the whole story at the link below.
Learn more about Lisa Schwartzenburg's professional journey.