Cleo Parker Robinson's Modern Dance Ensemble to Star in Feb. 11 Show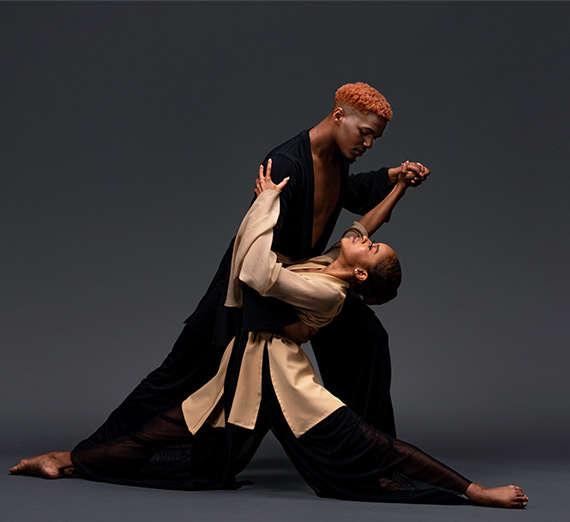 ---
The modern dance group led by Cleo Parker Robinson is coming to Gonzaga University's Myrtle Woldson Performing Arts Center to perform choreographer Amalia Vivianna Basnata Hernandez's "The Four Journeys" on Saturday, Feb. 11, at 7:30 p.m. The show will feature the spirited, African-inspired dance ensemble that is internationally esteemed as one of America's foremost modern dance companies.    

The Cleo Parker Robinson Dance company, which Robinson started in 1970, has been enjoyed by an estimated two million fans from 40 different countries on five continents.
The group presents an incredible body of work inspired by the African American experience while remaining rooted in modern dance tradition.
Both iconic and emerging artists are drawn to the company entering its 52nd season.  

Ensemble founder Robinson is also the artistic director and choreographer for the group. She teaches both youth and professional dance ensembles and has a multitude of awards celebrating her decades of experience. These accolades include the Colorado Governor's Award for Excellence, induction into the Colorado Women's Hall of Fame, and three honorary doctorates. She was also appointed by President Bill Clinton to the National Council on the Arts in 1998.  

Audience members of all ages are encouraged to experience Robinson's ensemble perform on the Myrtle Woldson stage Feb. 11. The transformative performance will create a space where people of all backgrounds can come together to celebrate the rich history of modern dance.  

Tickets for Cleo Parker Robinson Dance Ensemble are on sale now, and start at $30 for adults and $15 for students. There are discounted tickets for members of the military, veterans, Gonzaga faculty and staff, and large groups. More information on the show, tickets, and the Myrtle Woldson Performing Arts Center can be found on Gonzaga University's ticket website, Gonzaga.edu/ticketcenter.   


A perfect Valentine's Day date night!