Congrats, Love Birds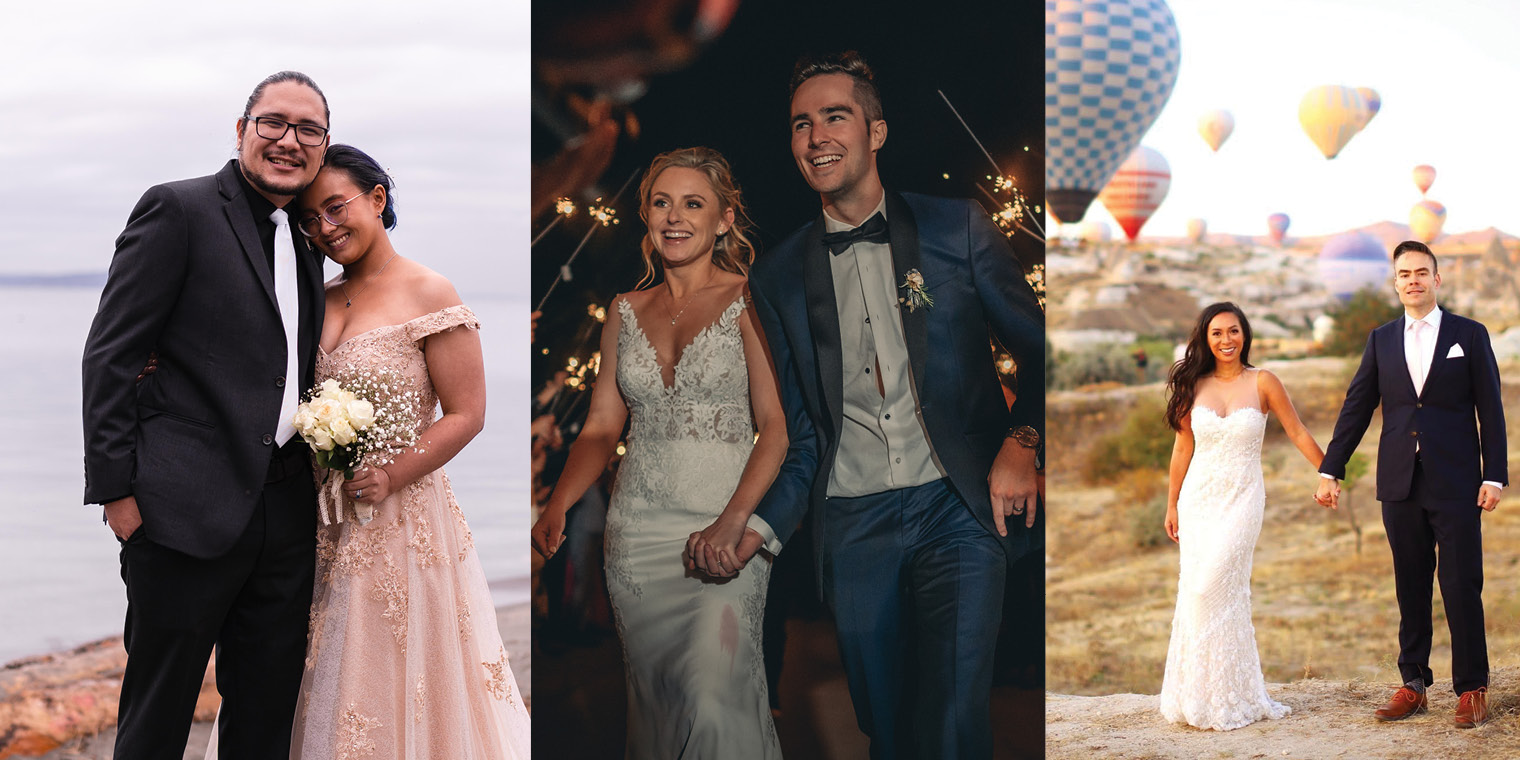 '13 Sabrina Zshornack Topacio and '15 Timothy Ian Pilas Migala reside in the Tri-Cities, Washington, area; Zabby is a software engineer and Tim is an electrical engineer.
'16 Kelsey Jess and '16, '17 (M.Acc) Bryan Abbott married in San Diego.
'03 Taylor Elliott and Jeanie Nguyen eloped in Cappadocia, Turkey.
'12 Kristen Konrad and Nick Borg (above left) married after he proposed on campus, knowing Gonzaga is her favorite place.
'12 Amanda Beeuwsaert and '12 Daniel Meier (above right) exchanged vows in Maryland, where they reside.
'14 Joseph O'Neil and '15 Helen Portillo (above) married in El Paso, Texas.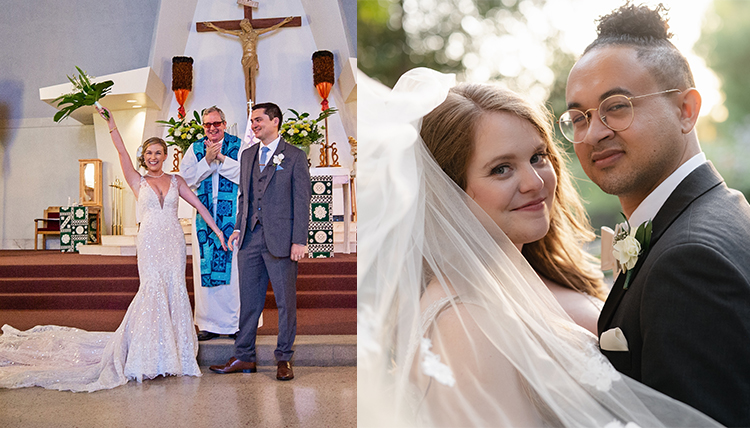 '15 Kellie Malone and '15 Ben Yee married in Hawaii with former GU President Fr. Robert Spitzer (bride's uncle) officiating.
'15 Kendle Hargrove and '15 Dylan Armstead enjoy life together as a software engineer and a travel nurse.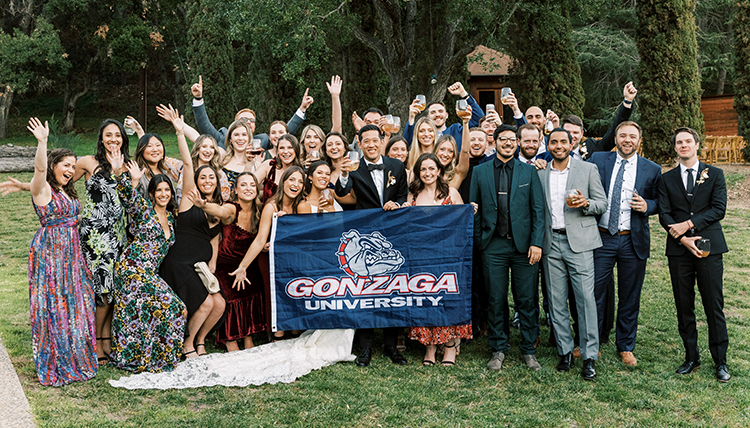 '15 Alana Buller and '15 Gregory Wang (above) celebrated their wedding in Carmel Valley, Calif.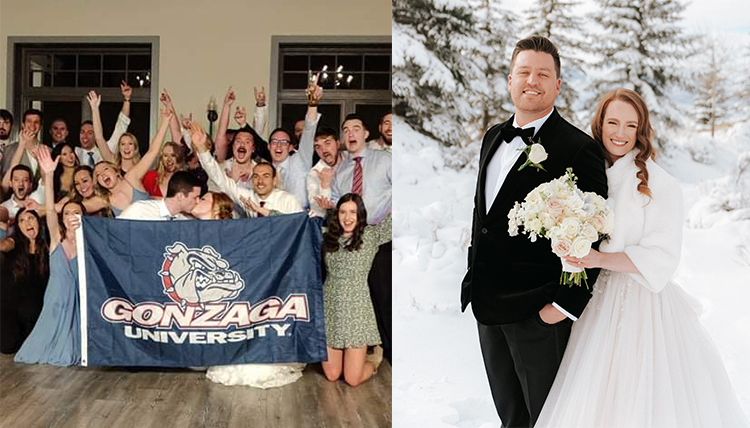 '15 Eric Kohan and '16 Milly Miram (above left) are attorneys in California; they competed on the Gonzaga Mock Trial team all four years.
'15, '18 M.B.A. Eric Travis and Jennifer Biagi (above right) married in Park City, Utah, seven years to the day after they met at Star Bar in Spokane.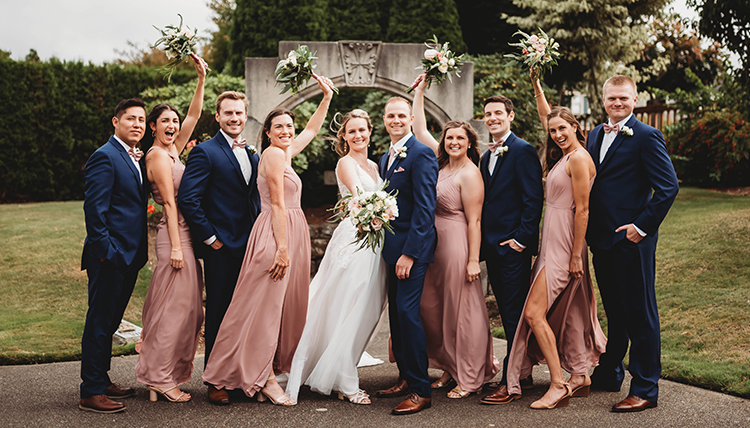 '15 Kelly Williams and '16 Devin Drake (above) married in Tacoma, Wash. They met at the Gonzaga alumni cross country and track banquet in 2017 and their love took off running!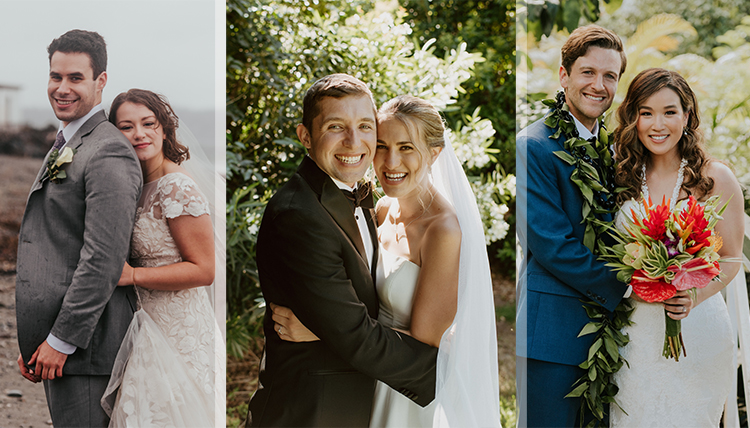 '16, '17 M.I.T. Brandy Rippon and '16 Kevin Featherstone (above left) reside in Alabama where Brandy is a Ph.D. student and Kevin is a safety engineer for Mercedes- Benz.
'16 Iris Orion and '16 Austin Dickman (above center) met in their first class, freshman year.
'16 Dustin Ferger and '17 Hannah Kim reside in Nebraska. Dustin is a teacher and Hannah is stationed at Offutt Air Force Base.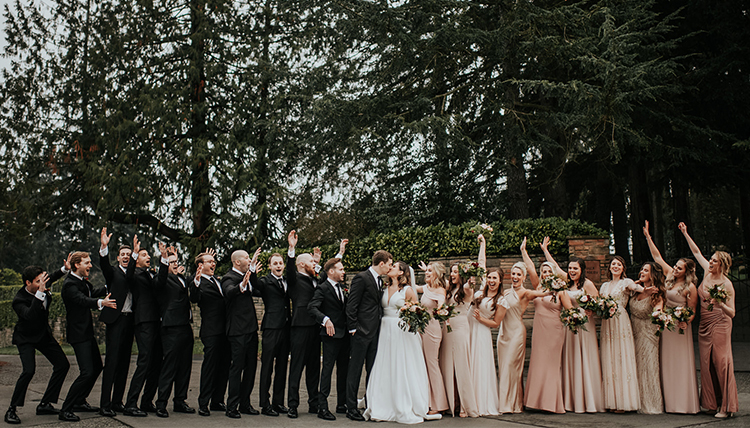 '15 Caitlyn Rosellini and '15, '16 M.A.C. Tyler Schmutz had a bridal party full of Zags (above).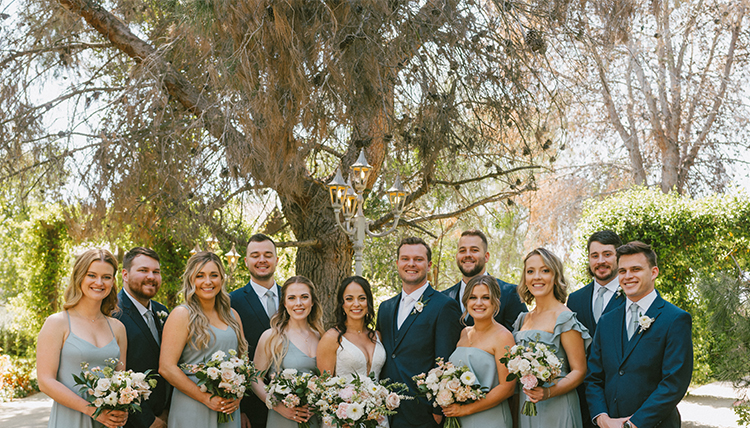 '16 Regan Permito and '15 Riley Harrison (above) married in San Diego.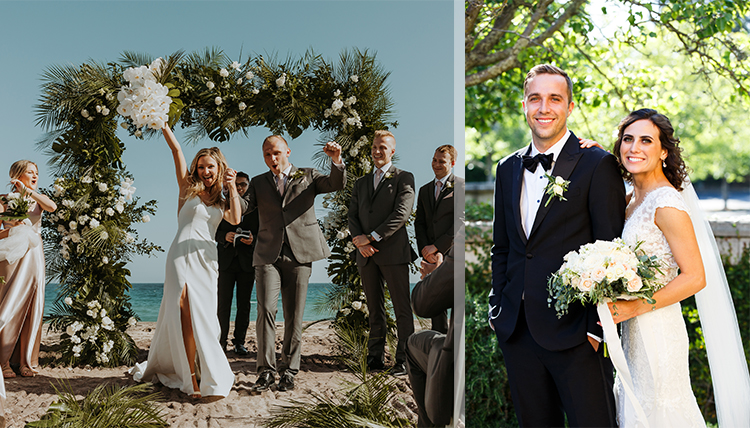 '17 Bradley Rustik and '18 Bailey Mills (above left) tied the knot in Cabo San Lucas, Mexico, after meeting at Gonzaga through intramural flag football.
'19 Christopher Ward and '19 Kerrie Buehler (above right) exchanged vows with Father Tim Clancy, S.J., officiating. They met on the first day of orientation at GU and were in the Honors program together.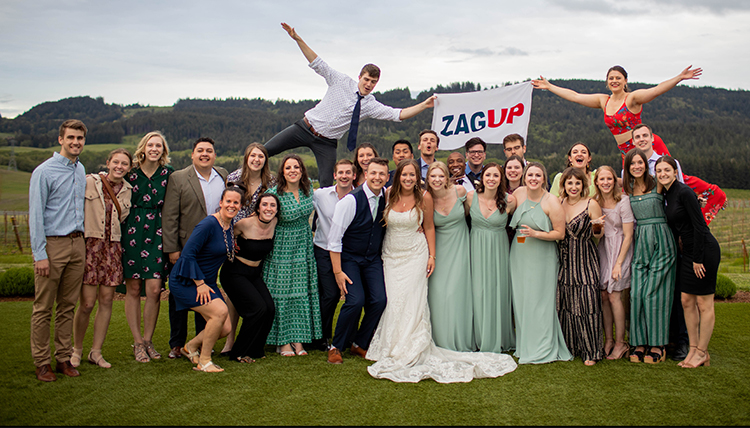 '18 Erika Beale and '18 Zach Frost (above) married in Oregon, with Phil Tyler (GU campus security officer) officiating. "We met him while we were both RAs in Cushing (2016-17) and he came to one of our events in our dorm (decorating/ making caramel apples). We became close friends and it was so special to have him officiate our wedding."
Submit your family announcements