COML Alum Credits Program for Ph.D. Progress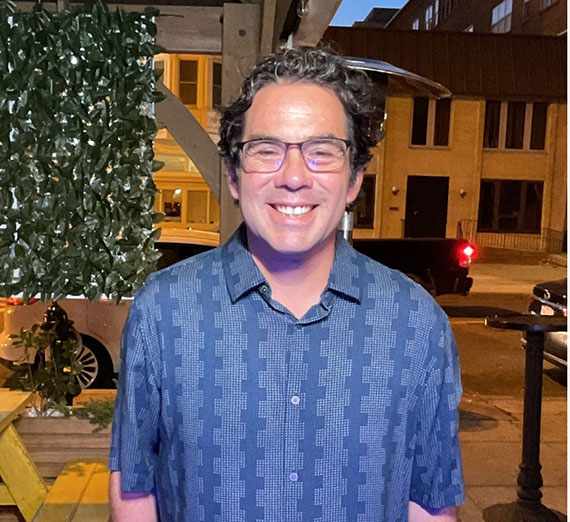 ---
Raul Candelaria knew that he wanted his Ph.D. in communications, so after a 20-year break from academia, he applied to Gonzaga's Online
Master's in Communication and Leadership Studies
(COML) program to pursue his goal. Candelaria had a master's degree, but not in communication.
"I knew I needed to get back into the discipline of communication and the master's level would allow me to do that before jumping into a PhD," said Candelaria.
Candelaria was drawn to Gonzaga's program because of the combination of Communication and Leadership.
"I saw that as vitally important for my education for me as a practitioner and me wanting to be a Ph.D. student later," said Candelaria.
After speaking with a Gonzaga admissions specialist to confirm the COML program would meet the requirements of a Ph.D. program, Candelaria applied and was accepted.
"What's unique about it is how you can incorporate the program into your life, your professional life," said Candelaria.
While going to school online was new to Candelaria, the flexibility allowed him to balance his course work and fulltime job as a clerk for a municipality in New Mexico.
He was protective of his schedule, carving out time early in the morning, after work and on weekends to read and prepare assignments.
Time management was one way he set himself up for future success. He also credits the COML program for preparing him for the rigors of his Ph.D. program at Howard University.
"Gonzaga's capstone is critical to laying the foundation to understanding how an academic student needs to prepare properly," said Candelaria.
"You keep on building in your capstone to move a specific idea to the academic realm and then push that idea into reality. So, it becomes an academic paper to the point where hopefully you can publish or you are a practitioner and you take that idea, move it further, and it can become an actual living organization or institution."
The faculty pushed for his success as well.
"The professors in COML are serious and they're rigorous and they want their students to perform at the highest levels, and they expect that."
Candelaria sums up his experience this way:
"I am absolutely convinced that if I hadn't gone to Gonzaga University and attended the COML program and graduated from that program, then I would never have gotten into Howard University's PhD program in Communication, Culture and Media Studies, and been prepared to get through the most rigorous first year of academics I've ever experienced."