Tim Szarnicki: In Service from Coast-to-Coast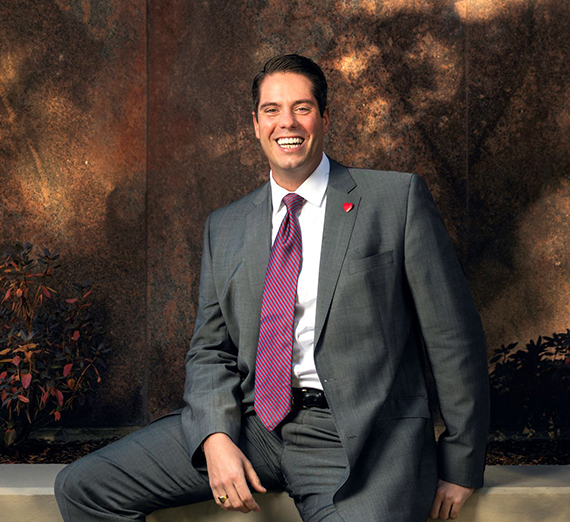 ---
From San Francisco to Spokane, wherever Tim Szarnicki ('08) happens to call home, he prides himself on holistically improving his local community. Szarnicki's commitment to others goes well beyond simply holding a door open for others behind him; he's working on building the door itself.
"I've always been very service oriented." Szarnicki said. "It's about getting to know what the needs of the communities are, getting people that have skills, resources or a desire for philanthropic projects and being a conduit to connect people and get things done."
Since 2008, Szarnicki has focused on those priorities in a variety of locations and organizations. After leaving Spokane, Szarnicki returned home to the Bay Area to work with the non-profit Hands On Bay Area, helping Silicon Valley companies create volunteer events to foster a happier and better workplace.
Nonprofits don't have a structural hierarchy like most businesses do. The lack of trajectory within organizations forced Szarnicki to simply put his head down and work hard. "I promised myself that I'd make a 10-year plan and after that period of time, look back and see how I could utilize the things I learned," Szarnicki said.
Within that 10-year plan, Szarnicki found himself back in the classroom, this time at a GU a bit different than Spokane's. Szarnicki completed his master's in policy management at Georgetown University, an experience that helped him realize where he wanted to go with the rest of his career.
"At Georgetown I created a standard reporting procedure for nonprofits that evaluated them on not only their financial stability, but more importantly on their performance outcomes," Szarnicki said. That idea came to fruition through the creation of Mission Index, a platform that invites nonprofits and donors alike to evaluate a nonprofits performance and the use of philanthropic investments through a standard reporting procedure. With the help of Georgetown's Center for Nonprofit and Public Leadership and members of the Georgetown, Harvard and Tufts Business Schools, Mission Index came to life.
While projects like Mission Index kept Szarnicki busy at Georgetown, his real goal in going back to school was aligned with public service. "The bigger picture is learning the different ways that we have connectivity through economies, through governments and through communities to make a real impact on people's lives." What better place to make an impact on people than your hometown?
Szarnicki once again found himself back in San Francisco, and a new philanthropic venture, The Affordability Project, providing middle-income, workforce affordable housing.
"A friend of mine is a contractor by trade. The idea started from conversations we would have about how there's next to no incentives to build for the middle- to lower-class in the city," Szarnicki said. "With my experience of working nonprofits and what I learned at Georgetown mixed with his contracting experience, the idea came to life."
Describing it as a "Gold Rush City," Szarnicki believes that the tech boom of the 2010s has created a considerably large income gap within San Francisco, leading to a lack of affordable housing. That's where The Affordability Project steps in. "We started our first project which will be a 100-unit housing complex. San Francisco is mandated to develop 13,717 middle income housing units by 2031, our goal is to build 2,000 of those units to help the city meet that mandate," Szarnicki said.
Although gentrification and affordable housing has become somewhat of a complex political debate, Szarnicki stays true to his simple goal: to help people and communities however he can. "We have a problem here. We have the resources. We have a desire. I really think we can solve this problem if we can be a model for others."
Learn more about Szarnicki's organization Mission Index.