Annual Poster Project Highlights the Research of UW School of Medicine-GU Health Partnership Students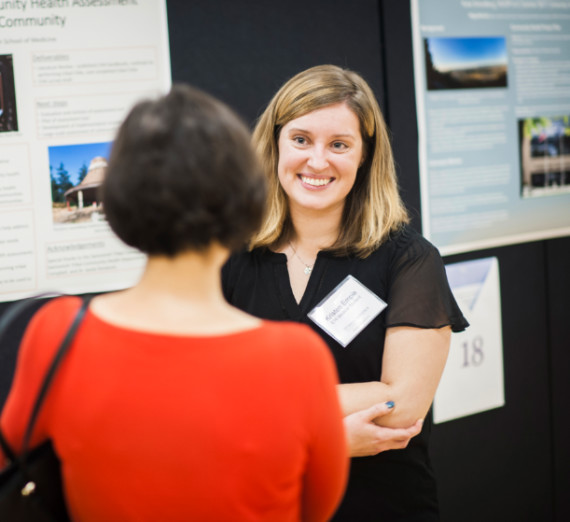 ---
Each year UWSOM students spend time identifying and studying health concerns throughout the WWAMI (Washington, Wyoming, Alaska, Montana, Idaho) region. They look for ways to address targeted issues and present their research in poster form.

Typically, UWSOM hosts a gathering of faculty, students and community members to share this information. Covid protocols prevented such a gathering this year but UWSOM found an innovative way for students to share their research – via poster that is linked to a QR code that links to a voice-over presentation by the student explaining the context and why they did this work, their methods, and results.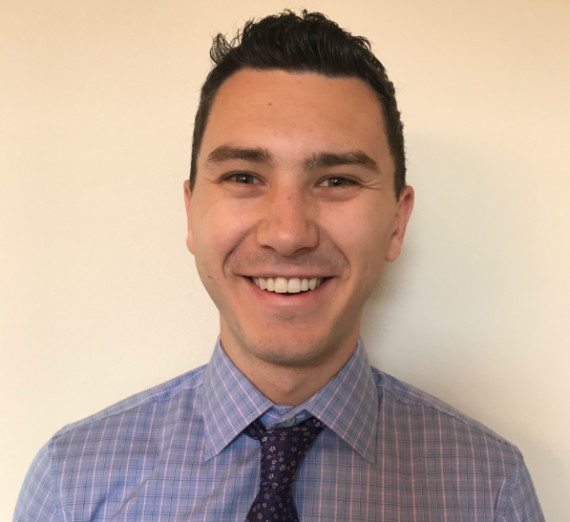 Daniel Brewer spent four weeks in Red Lodge, Montana, this summer, working at the Red Lodge Mountain View Clinic.

"What attracted me to UWSOM was the WWAMI partnership," he said. "I'm intrigued by the opportunity to learn medicine in a bunch of diverse settings."

Brewer relished his Montana experience.

"Working in the clinic allowed me to get a feel for thinking like a rural doctor in a limited-resource environment."

His discussions with clinic staff as well as a 2019 community health survey, prompted him to address adolescent alcohol abuse in Red Lodge for his research project.

"Red Lodge is a kind of a tourist town surrounded by ranch land," Brewer said. "Though the population is only about 2,200, Red Lodge Mountain attracts thousands of skiers, and the downtown area features a thriving nightlife with lots of pubs and bars."

The relaxed vacation atmosphere means teens are often exposed to alcohol at an early age—but Brewer discovered that's not the only factor in adolescent alcohol abuse.

"In talking with the doctors it seemed in general, there's a cultural acceptance of underage drinking by adults, as long as there's no driving involved," said Brewer.

His research showed early educational intervention helped limit alcohol abuse in teens. But what kind of education was most effective?

Brewer studied an online program that had limited results. Then he discovered a nine-week school-based program that included both parents and teens.

"The program bolsters teen resilience and offers parenting strategies for the adults," he said. "The results showed diminished alcohol use in adolescents who were already drinking, and the benefits were still apparent even five years out."

A group called Community Care is already partnering with the local high school doing one-on-one informal counseling with students struggling with the impact of alcohol and substance abuse at home. Brewer believes this connection could pave the way for the nine-week educational program.

"Addressing adolescent alcohol abuse is as important as emphasizing safe driving," he said. "I hope my research proves helpful."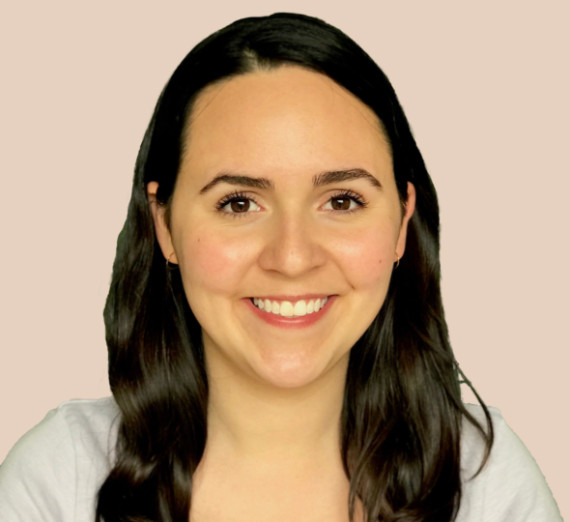 Likewise, UW-Spokane student Michaela Murphy is optimistic her research will be of use to teens in Northeast Spokane.

This summer, Murphy worked at Unify Community Health, located in the Northeast Community Center.

Murphy is from Seattle, so spending time at the Northeast Community Center allowed her to get to know Spokane better.

"It gave me a chance to get to know people in the neighborhood," she said.

She connected with clinic staff as well as neighborhood community groups.

"I talked with a lot of adults and kids and asked them what they saw were the greatest public health problems in the area," she said.

It quickly became clear that addressing the mental health needs of teens was crucial.

"My project is really related to COVID-19," Murphy said. "Schools provide important support to vulnerable youth. The closing of schools because of the pandemic meant students lost their social connection and their safe space."

As a result anxiety issues increased.

"In this community in particular there's a lot of poverty-related stress," said Murphy.

Her research showed a dearth of counseling services in the area.

"I wanted to focus on something we could do in addition to expanding those services."

What she found was mindfulness-based stress reduction (MBSR).

Taught by certified instructors, the technique uses a combination of mindfulness meditation, body awareness, yoga, and exploration of patterns of behavior, thinking, feeling, and action.

"The techniques can be taught in high schools and have shown to improve mental health in those prone to ruminating about the past or worrying about the future," Murphy explained. "Research shows MBSR helps prevent chronic stressors from progressing to a mental health crisis."

Murphy was impressed by the effectiveness of mindfulness-based stress reduction.

"I'm hopeful this will implemented at the Northeast Community Center, and I know it will be applicable in a lot of areas in my future practice," she said.

Both Murphy and Brewer agreed that the most rewarding part of their Poster Projects was discovering information that will be helpful in their careers as physicians, while also making a difference in the health of the communities they served.
Watch all of the student poster presentations on YouTube.
Learn more about the innovative UW-GU Health Partnership and how it is helping to transform medical education in the Inland Northwest.