Registration Opens for 2021 International Conference on Hate Studies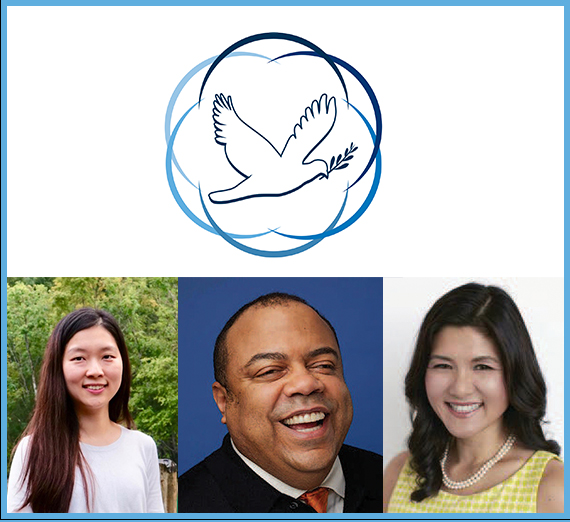 ---
'Justice and Equity: Challenging Hate and Inspiring Hope'
SPOKANE, Wash. — The Gonzaga University Institute for Hate Studies' Sixth International Conference on Hate Studies set for Nov. 4-6 is open for registration. Planned for a virtual format, the conference is one of the leading interdisciplinary academic forums on hate, related social problems, and ways to create socially just and inclusive communities.
Lessons and plans that emerge from the conference will help educators, researchers, advocates and others better analyze and counter hatred in its various manifestations to lead to greater commitment in communities to peace, human rights, and justice. For more information or to register, visit gonzaga.edu/ICOHS.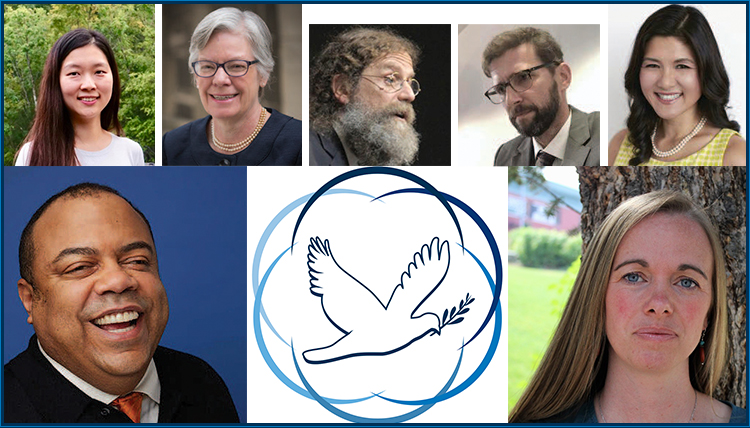 (Clockwise from top left: Mengyao Li, Kathleen Blee, Robert Sapolsky, Thomas Brudholm, Connie Chung Joe, Rachel Carroll Rivas and Eric Ward.)
Titled "Justice and Equity: Challenging Hate and Inspiring Hope," the conference's featured speakers and panelists include:
Kathleen Blee, Ph.D., distinguished professor and dean of the Dietrich School of Arts and Sciences and the College of General Studies at the University of Pittsburgh and co-director of the University of Pittsburgh and Carnegie Mellon's Collaboratory Against Hate — Research and Action Center
Thomas Brudholm, Ph.D., associate professor at the University of Copenhagen Department of Cross-Cultural and Regional Studies and co-editor of "Hate, Politics, Law: Critical Perspectives on Combating Hate," published in Oxford University Press.
Connie Chung Joe, J.D., chief executive officer of Asian Americans Advancing Justice, Los Angeles.
Mengyao Li, senior research fellow at the Max Planck Institute on Collective Goods focusing on the psychological processes of moral courage.
Rachel Carroll Rivas, organizer for rural human/civil rights, formerly the co-director and research director of the Montana Human Rights Network, an affiliate of the Center for Popular Democracy.
Robert Sapolksy, Ph.D., professor of neurology and of neurosurgery at Stanford University and author of "Behave: The Biology of Humans at Our Best and Worst."
Eric K. Ward, executive director of the Western States Center and a nationally recognized expert on the relationship between authoritarian movements, hate violence, and preserving inclusive democracy.
The International Conference on Hate Studies brings scholars and practitioners together with students and community members to bridge theory and practice and expand learning with and from one another. Conference participants will hear from internationally renowned speakers, engage in workshops, name the injustices of dehumanization in all manifestations, and reignite passions to address the "dis-ease" of hatred.
Multiple concurrent presentations, workshops and roundtable discussions will be held throughout the conference. The agenda includes the following highlighted sessions:
Practitioner Perspectives: Building Coalitions and Organizations and the Research Needed to Support the Work. Thursday, Nov. 4, 6-8:30 p.m. (PT). Panelists: Connie Chung Joe, Rachel Carroll Rivas, Eric K. Ward
Academic Perspectives: What is the Future of Hate Studies Research? Friday, Nov. 5, 9-10:30 a.m. (PT). Panelists: Kathleen Blee, Thomas Brudholm, Mengyao Li, Robert Sapolsky.
The conference is supported by the Spokane Human Rights Task Force and the Kootenai County Task Force on Human Relations.
For more information about the conference or the Gonzaga Institute for Hate Studies, visit gonzaga.edu/ICOHS or contact the Institute at gihs@gonzaga.edu.
The Institute
Founded in 1997, the Gonzaga Institute for Hate Studies leverages experts in the field of hate studies and other disciplines — through inquiry, forums, scholarship, and service — to form a research-based coalition to better understand hate and develop effective strategies to counter its corrosive impacts on society. Volume 17 of its Journal of Hate Studies, an international scholarly journal, will be published in fall 2021. This volume will feature a forum on "Pandemania," a term describing the ill effects of a society dealing with a lingering pandemic, edited by Lisa Silvestri, Ph.D. The most recent edition is Volume 16: "Building Peace through Dialogue, Kindness, and Forgiveness" (2020) with co-managing editors, Kem Gambrell, Ph.D., and Lazarina Topuzova, Ph.D. The Journal of Hate Studies can be found at: https://jhs.press.gonzaga.edu/.