Gonzaga is Hiring! Join the team.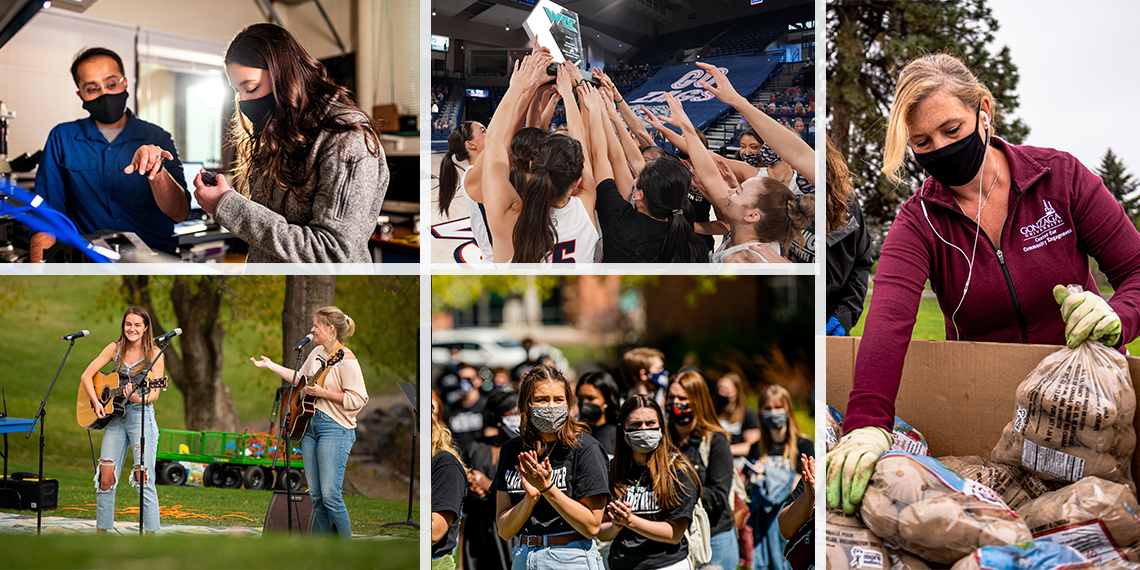 Where else can you be part of academic and intellectual growth, athletic fervor, community service, personal development, and standing as people for others?
Gonzaga: Now Hiring!
As Gonzaga University reopens its campus for the 2021 fall semester, more than 40 jobs are currently open for individuals who want to work within a vibrant community all about serving Zags. The most urgent positions to fill currently are custodial staff, Information Technology Services, Athletics, School of Law, and Campus Security and Public Safety. For custodial applications, Human Resources offers a simplified process, no required cover letter, and expedited hiring. Many other professional and leadership opportunities are available also.

The university offers a wide variety of opportunities that come with a solid slate of benefits, including:
comprehensive health insurance (medical, dental, vision)
immediate access to retirement plan and substantial match after year
free fitness center access
free annual STA bus passes
free access to athletic events (including men's and women's basketball games) and other events on campus
15+ paid holidays
generous paid sick & vacation time
and – last, but not least – tuition waiver for employees & their immediate family members.
Part of the Gonzaga mission is to "foster a mature commitment to dignity of the human person, social justice, diversity, intercultural competence, global engagement, solidarity with the poor and vulnerable, and care for the planet." Here, employees provide community for students developing as people who are with and for others.

Interested? Visit the applicant portal to see a list of open positions and details on benefits. Tip: Create a user profile to save information for future applications.
Get started: gonzaga.edu/jobs.
Careers & Outcomes
Human Resources