Sarah Jordan (Risso)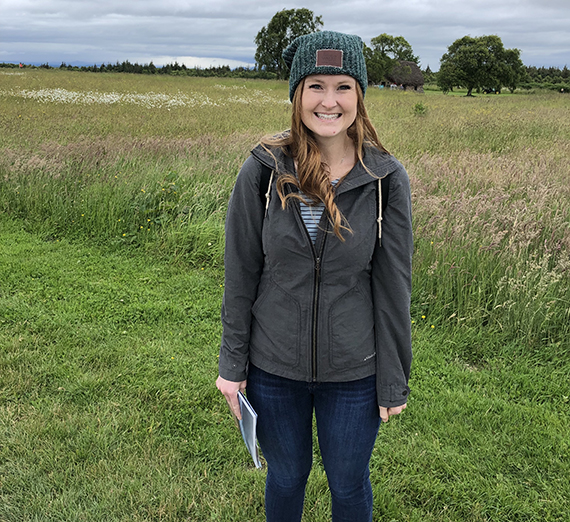 ---
Graduation Year:
2014
Life After Gonzaga:
After Gonzaga, Sarah obtained a Master of Science in Occupational Therapy degree from Washington University in St. Louis. Shortly after, she started her occupational therapy (OT) career at St. Luke's Rehabilitation Institute and currently works at Sacred Heart Medical Center.
What made the greatest impression on you during your time at Gonzaga?
The friends, mentors, and memories made at Gonzaga will always hold a special place in my heart. One of the most rewarding experiences that I had while at Gonzaga was the opportunity to study abroad in Zambia. While at Chimfunshi Wildlife Orphanage, I studied chimpanzee behaviors, child psychology, and the natural flora and fauna of the area. Touring the medical clinics in the villages and teaching the locals guided my career decision to go into occupational therapy.
What skills or knowledge gained during the program did you find most immediately useful after you graduated?
To say that the Human Physiology program prepared me for graduate school and my career is an understatement. The rigor, research, expectations, and knowledge that came with earning a Human Physiology degree have been invaluable to me. The study habits that I developed at Gonzaga prepared me to easily transition into graduate level academics. I also ended up tutoring a handful of my OT classmates in biomechanics because I had such a strong background in biomechanics from Gonzaga's Human Physiology program.
What skills and abilities do you think future HPHY graduates will need to have to be successful?
I think one of the most valuable skills that a HPHY graduate will need to be successful is interpersonal skills. Regardless of what you decide to do after Gonzaga, you will encounter group projects and group dynamics. Learning to communicate effectively, coordinate schedules, take leadership roles, delegate tasks, and be accountable for your teammates are all skills that will benefit you long after you graduate.