Gonzaga Professor, Composer Shuying Li Receives Discovery Grant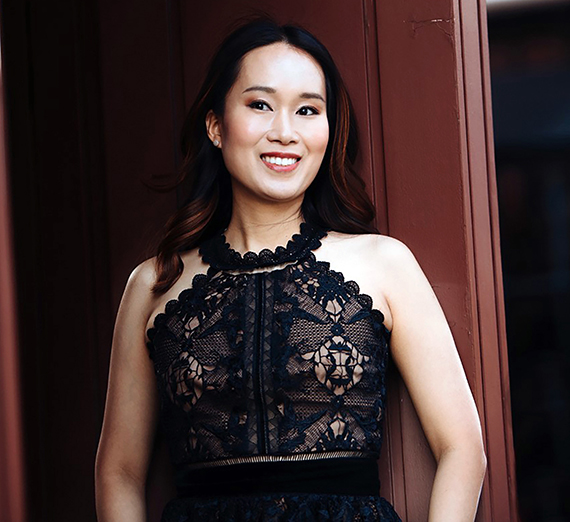 ---
For Opera 'When the Purple Mountains Burn'
SPOKANE, Wash. — Shuying Li, assistant professor of music at Gonzaga University, is one of seven composers selected to receive a 2021 Discovery Grant from the Opera Grants for Women Composers program. The composers will receive a total of $100,000 to support development of seven new theatrical works for the trained voice and instrumental ensemble, OPERA America announced.
The grant will help Shuying develop the opera "When the Purple Mountains Burn," libretto by Julian Crouch. The opera explores two figures connected with the 1937 Nanking Massacre: Iris Chang, the Chinese American author of the 1997 best-selling book "The Rape of Nanking," and Shiro Azuma, a Japanese soldier who openly admitted to participating in the massacre and other war crimes against the Chinese during World War II.
Opera Grants for Women Composers promote the development of new works by women and raise the visibility of women writing operas. The grants are made possible through the generosity of the Virginia B. Toulmin Foundation. Grantees were selected from an applicant pool of 57 composers by a panel of industry leaders.
Shuying, who joined the Gonzaga faculty last fall and teaches composition and music theory, believes that music has the power to promote cultural diversity by connecting people through universal human passions and values. Her compositions have been performed by Orpheus Chamber Orchestra, Seattle Symphony Orchestra, New Jersey Symphony Orchestra, American Lyric Theater, Argus Quartet, Four Corners Ensemble, and Avanti! Chamber Orchestra, among others.
As a sophomore at the Shanghai Conservatory of Music in her native China, Shuying won a scholarship to continue her undergraduate studies at The Hartt School at the University of Hartford in Connecticut, where she earned a bachelor's degree in music composition. She earned Master of Music and Doctor of Musical Arts degrees in music composition from the University of Michigan.
She is the founder and artistic director of the Four Corners Ensemble, an assistant professor of composition and music theory at Gonzaga University, and a postdoctoral fellow at the Shanghai Conservatory of Music.
In addition to the cash awards, OPERA America invites and provides travel support for all grant recipients to attend its annual Opera Conference and New Works Forum, enabling them to develop relationships with potential creative partners and producers. Grant recipients also receive mentorship on the artistic and business aspects of new work development.
OPERA America is committed to increasing gender parity across the field through multiple initiatives. These include the Opera Grants for Women Composers program's Discovery Grants and Commissioning Grants, Opera Grants for Women Stage Directors and Conductors (generously supported by the Marineau Family Foundation), the Mentorship Program for Women Administrators, and the Women's Opera Network.
For more information about the other six recipients, visit Opera America online.