Emily H. Geddes Awarded 2021 Dean's Medal for Academic Excellence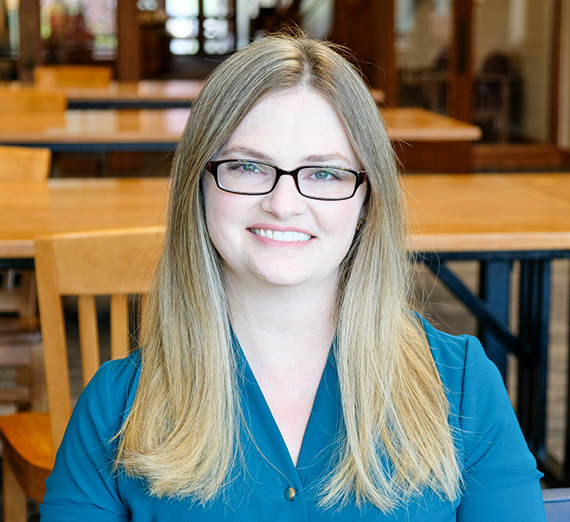 ---
Congratulations to Emily H. Geddes, recipient of the 2021 Dean's Medal for Academic Excellence! This award recognizes Geddes's academic achievement of earning the highest cumulative grade point average in the Class of 2021.
Geddes grew up in a military family and has called Spokane home for over twenty years. Before embarking on her law school journey, Geddes earned her bachelor's in Theatre Arts from Brigham Young University and a Master's of Business Administration from Eastern Washington University. Geddes also has an extensive volunteer history and worked with many non-profits in the Spokane area, including World Relief Spokane, Meals on Wheels, and Second Harvest Food Bank.
Complementing Geddes's excellent academic performance, she also served as the Editor-in-Chief of the Gonzaga Law Review, Vice President of PALS (Parents Attending Law School), and as a 1L Mentor through both the Women's Law Caucus and LLSA. Geddes's impressive resume also includes clerking for the U.S. Attorney's Office for the Eastern District of Washington and serving as an inaugural intern for the Lincoln LGBTQ+ Rights Clinic.
Geddes has worked with the law firm Smith + Malek since early 2021 and will continue with the firm this fall. Her practice will focus on business, real estate, and health care law.
Emily Geddes is grateful for the unfailing support of her husband Gene and their three sons, Will, Josh, and Evan, for the friends and family who encouraged her over the past three years, and for the many colleagues, friends, and mentors Gonzaga Law has brought into her life.
Remarkable work!