Noelle Green Awarded 2021 Dean's Pro Bono Award of Distinction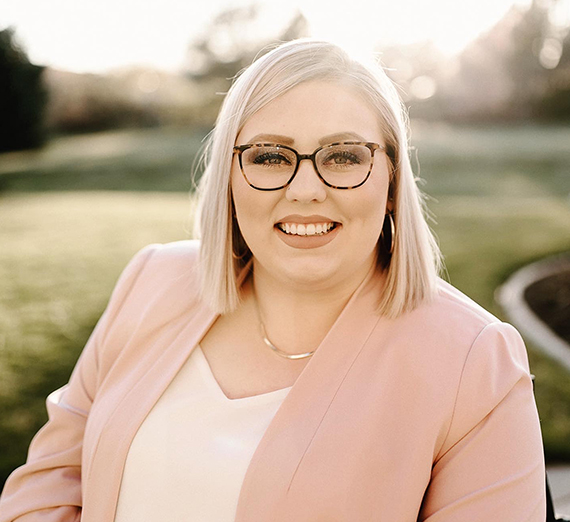 ---
Gonzaga Law is pleased to honor the student in each graduating class who has performed the greatest number of hours of Pro Bono work with the Dean's Pro Bono Award of Distinction. Congratulations to the 2021 recipient, Noelle Green!
Green grew up on the Hood Canal, Washington, and graduated from Pacific Lutheran University with a bachelor's degree in Sociology. As a person who has navigated her whole life with a physical disability, Green knew from an early age that she wanted to help other individuals with disabilities and join their voices together to advocate for accessibility. As an undergraduate at Pacific Lutheran University, Green worked hard to ensure that students with disabilities could participate in all school activities—including walking across the stage at graduation. Her passion for educating about accessibility and creating tangible change made law school the next logical step.
At Gonzaga Law, Green began her public service work with the Washington State Office of the Attorney General. She then clerked for Judge Annette Plese in the Spokane Superior Court and Judge Kevin Korsmo with Division III Court of Appeals. Green is currently working at the Spokane County Office of the Prosecuting Attorney.
Along with her work in public service, Green served as Professional Articles Editor for the Gonzaga Law Review, competed on Gonzaga Law's Civil Rights Moot Court Team, and volunteered with the Juvenile Record Sealing Project.
The effects of Green's tenure at Gonzaga Law will benefit future generations of students to come. Not only has she worked with the Spokane Courts to address accessibility issues, but Green also collaborated with our own administration to ensure that Gonzaga Law facilities are truly accessible to every Zag.
"Our justice system is only just when all individuals can physically access that justice. Providing a path for accessibility is what needs to happen," Green said. "I am so thankful I have been given this opportunity to ensure all can access our community."