Alumni Spotlight: Brooke Cushman, Athletic Administration, '09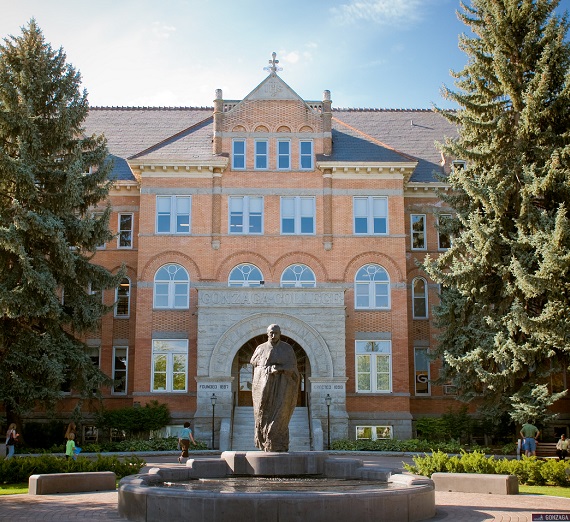 ---
What is your name, which degree did you earn, & what year did you graduate?
Brooke Cushman; Masters in Athletic Administration (2009 I believe)
What is your current occupation or role?
Athletic Director at Lewis-Clark State College
Why did you choose a program in the School of Education at Gonzaga?
I chose GU because I heard great things about the small class size and the learning opportunities. I was also a graduate assistant in the athletic department.
What, or who, influenced you the most at Gonzaga? Please share as much as you are willing.
First it would be my professors. Chris Frye, Dr. Sunderland and Dr. Tunell. They were great leaders and teachers, and were always looking for us to go beyond the class room to gain experience. Especially Dr. Frye, he helped me secure an internship with the Spokane Regional Sports commission. Rob Kavon in the athletic department. He was a great mentor and an extremely hard worker.
What is the most rewarding aspect of working in your field? Most challenging?
Working with student athletes and seeing them graduate. It is great to watch students grow from a freshman to Senior and then see them in their career. Most challenging aspect is fundraising for the department. There is never enough money and you want to help everyone. You have to have priority lists and follow them closely.
What critical issues do you see that need to be addressed in your field?
Wow, this is a great question. It all depends on what level you are at in college athletics; it depends on your conference and school. Big picture it would be the direction of athletics at the NCAA I level- pay to play- should we pay student athletes?
What advice do you have for future education professionals?
There are so many different areas to serve. Don't be afraid to do internship on all levels, you might be surprised you like something you never thought you would.