Flexibility, Thoughtful Partnering Are Key to Community Impact during COVID-19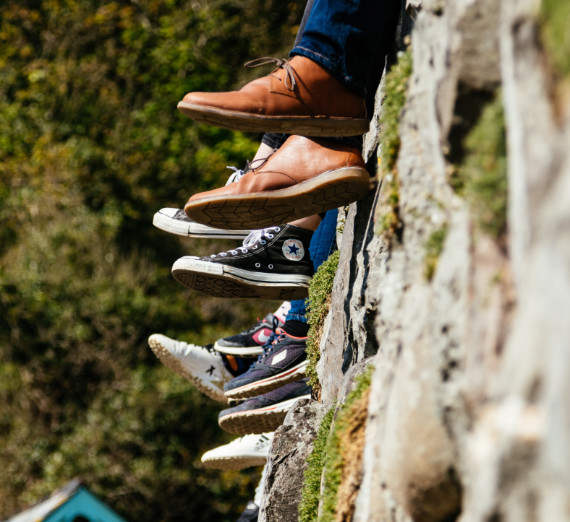 ---
When you build a program of community engagement on time-tested activities that feature lots of personal connections – and then a global pandemic erupts – well, you have to get creative, flexible and resourceful. Work to your strengths. And importantly, rely on the power of shared respect and unwavering commitment that comes with thoughtful partnering.
For GU and its partners in Opportunity Northeast who have shared work in the Hillyard Youth Collaborative, the shift has involved a number of innovative responses over the past few months:
Working closely with partner schools to determine needs and priorities for each school and the families they serve
Providing virtual training to prepare GU students to conduct their mentoring online, and again, partnering with schools to customize engagement
Supporting Communities In Schools and the Bite2Go program at Shaw Middle School, and delivering food each week to students' homes
Making and distributing meals at Logan and Stevens Elementary Schools
Partnering with Zag Dining by Sodexo, Communities In Schools and the ZoNE Project to get toiletries and household items to Northeast schools and families
Assembling holiday-themed activity kits and gift cards to counselors at elementary and middle schools
"We have worked with these partner organizations via the Hillyard Youth Collaborative for several years – including Spokane Public Schools, Communities In Schools, and the Boys & Girls Club," says Bailley Wootton, Director of Strategic Partnerships for the Center for Community Engagement. "Although the impact of the pandemic has been more stark than we might have expected, there is exceptional strength here because we work as a team."
In the Collaborative's mid-year report to funder United Way, the group highlighted noteworthy successes in the face of the pandemic.
The Northtown Boys & Girls Club, for example, remained open, with summer day camps and a 2-week-long program for teens through a combination of in-person and virtual activities with GU staff and students. The Clubs continued to serve students from grades 1-11 during the fall semester.
Communities In Schools of Spokane County shifted to provide basic needs support to students and families, connecting with a record 383 parents and guardians. During home visits CIS distributed 12,306 items, with food constituting 36%, hygiene products 34%, school supplies 19%, and clothing 11%. They used email, regular post and phone calls to stay in touch with families.
Spokane Public Schools hired a part-time mentor, a respected member of the Marshallese community. Using the 2-generation mentoring model, he has focused on the whole child, including family needs. He was able to interpret the instructions necessary for successful laptop pick up, hot spot procurement, and sign-in directions for students. He also bridged access to community resources to address emergent needs resulting from the pandemic.
"Words cannot capture the level of gratitude you and all the wonderful members of your team earn on a daily basis," wrote a school counselor to the Center for Community Engagement. "Thank you so much! We are truly blessed to have your ongoing support."
To learn more about these initiatives and to read similar stories, make sure to subscribe to the ONE newsletter by e-mailing ONE@gonzaga.edu.