Zag Nation Celebrates Hope on 9th Gonzaga Day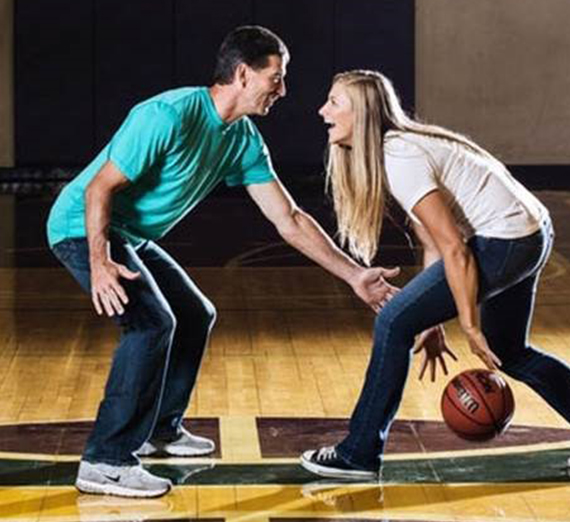 ---
SPOKANE, Wash. — The Gonzaga community worldwide is invited to unite on the ninth annual Gonzaga Day on Thursday, March 11, 6 p.m. (PST), for an online event celebrating the perseverance of Zags amid the pandemic and hope for the future. This special event — days before Selection Sunday — will culminate with an interview with alumni John Stockton ('84) and Laura Stockton ('19), moderated by Matt Santangelo ('00). To register, visit Gonzaga.edu/GonzagaDay.
John Stockton, the NBA all-time assists and steals record-holder and Hall of Famer, and his daughter Laura, a standout guard for the Zags who plays professionally with Herner TC, a German team, will join Santangelo to discuss Gonzaga and what it has meant to them. Santangelo, a standout guard from the legendary 1999 Sweet 16 team, serves as executive director of the Spokane Hoopfest Association.
Joe Poss ('97), vice president of university advancement, thanked all members of Zag Nation — Gonzaga students, alumni, parents, friends, employees, devoted supporters and casual fans — for their ongoing loyalty and support of Gonzaga.
"We've been through, and continue to face, enormous challenges. However, there is also tremendous optimism. Let's take a day to remember our blessings and to realize there's so much for which to be grateful and hopeful," said Joe Poss. "We will focus on the positive example our women's and men's basketball teams bring to our community and look forward to the NCAA tournament."
Selection Sunday for the men's NCAA basketball tournament is March 14 followed by Selection Monday on March 15 for the women.
Celebrate Hope on Eve of March Madness
As Gonzaga Day is all about listening to — and learning from — fellow Zags, the Gonzaga Alumni Association invites all members of Zag Nation to:
Share your video words of hope and celebration before Gonzaga Day here: http://bit.ly/gonzagaday. Your submitted clips may be used in the official Gonzaga Day video; deadline for video submissions is Feb. 24.
Download the Zag Nation App on your phone for updates throughout March and beyond, special offers and more. Search "Zag Nation" in your app store.
Celebrate hope now and throughout Gonzaga Day on social media with #GonzagaDay.
Save the date for Thursday, March 11, 6 p.m. (PST). For more information, visit Gonzaga.edu/GonzagaDay.