Seattle-Based Professional Dance Company to Perform at Gonzaga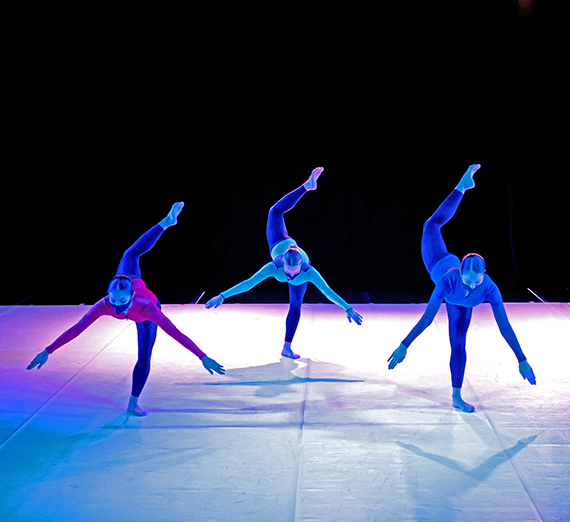 ---
SPOKANE, Wash. – Gonzaga Dance will host the nationally renowned dance company Spectrum Dance Theatre for its annual fall production Dance Presents! on Saturday, Nov. 20, at 7:30 p.m. in the Myrtle Woldson Performing Arts Center, 211 E. Desmet Ave.
The Seattle-based dance group will perform for a diverse audience that will include both elementary school and high school students.
ZagDancers, fifth-grade students from four Title One schools, and their families haven't had the opportunity to be on campus this semester and have been invited to Dance Presents! free of charge as a way to let them experience a college campus and see high-caliber dance.
Dance Presents! also will host high school students and their families who will have spent the afternoon at Fall Dance Day, a program for prospective students to learn more about Gonzaga Dance.
Spectrum Dance Theatre's mission is to present first-rate contemporary dance that challenges expectations and elicits strong emotions and thoughtful responses.
Gonzaga Dance is committed to training and developing artists who confront important life issues through engagement with the art form of dance.
Tickets, $15 for students and $20 for general admission, can be purchased at gonzaga.edu/ticketcenter.