Gonzaga trustees, regents visit Gonzaga Family Haven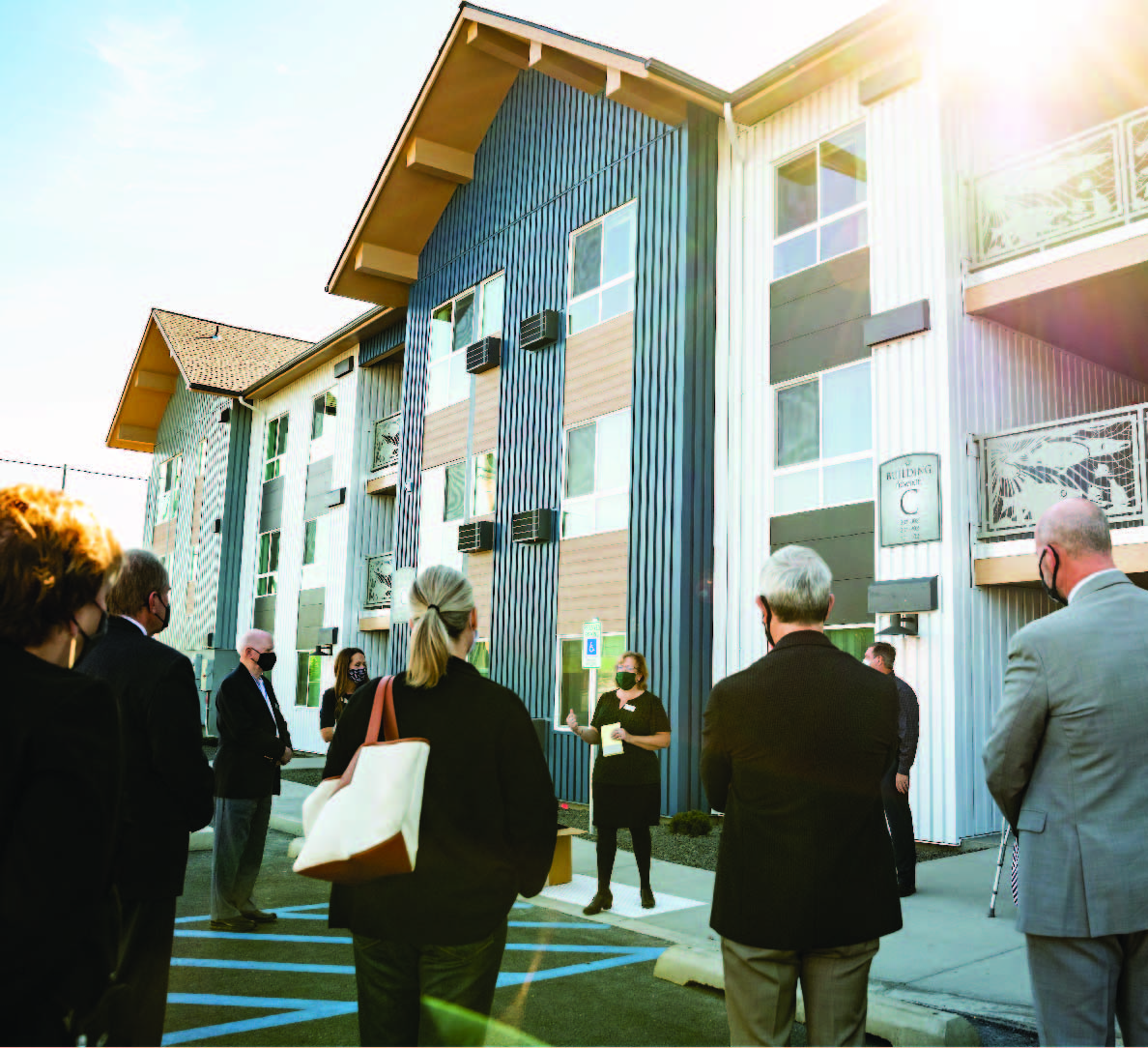 ---
Gonzaga University trustees and regents attending the groups' meeting earlier this fall took time out from governance responsibilities to visit the Gonzaga Family Haven.
The five-building, 73-unit affordable housing complex, with support services for low-income families, is a partnership among Catholic Charities Eastern Washington, Gonzaga University and Gonzaga Prep, and the St. Aloysius Parish. Located at the corner of North Foothills Drive and Hamilton Street, it is part of the University's Opportunity Northeast engagement initiative.
During their visit, trustees and regents wrote notes of welcome and prepared small gift packages for the $22 million project's inaugural residents, who moved in during September.
Families making up to 60% of the area's median income are eligible to live there, with average out-of-pocket rent expected to be about $250, according to Jonathan Mallahan, vice president of housing for Catholic Charities.
Gonzaga donated dressers, and GU students helped the first 15 families move in. Peggy Haun-McEwen, Gonzaga Family Haven's director of community, left her position as dean of students at Gonzaga Prep to take on the role with the Haven.