Fall Family Weekend Neighborhood Cleanup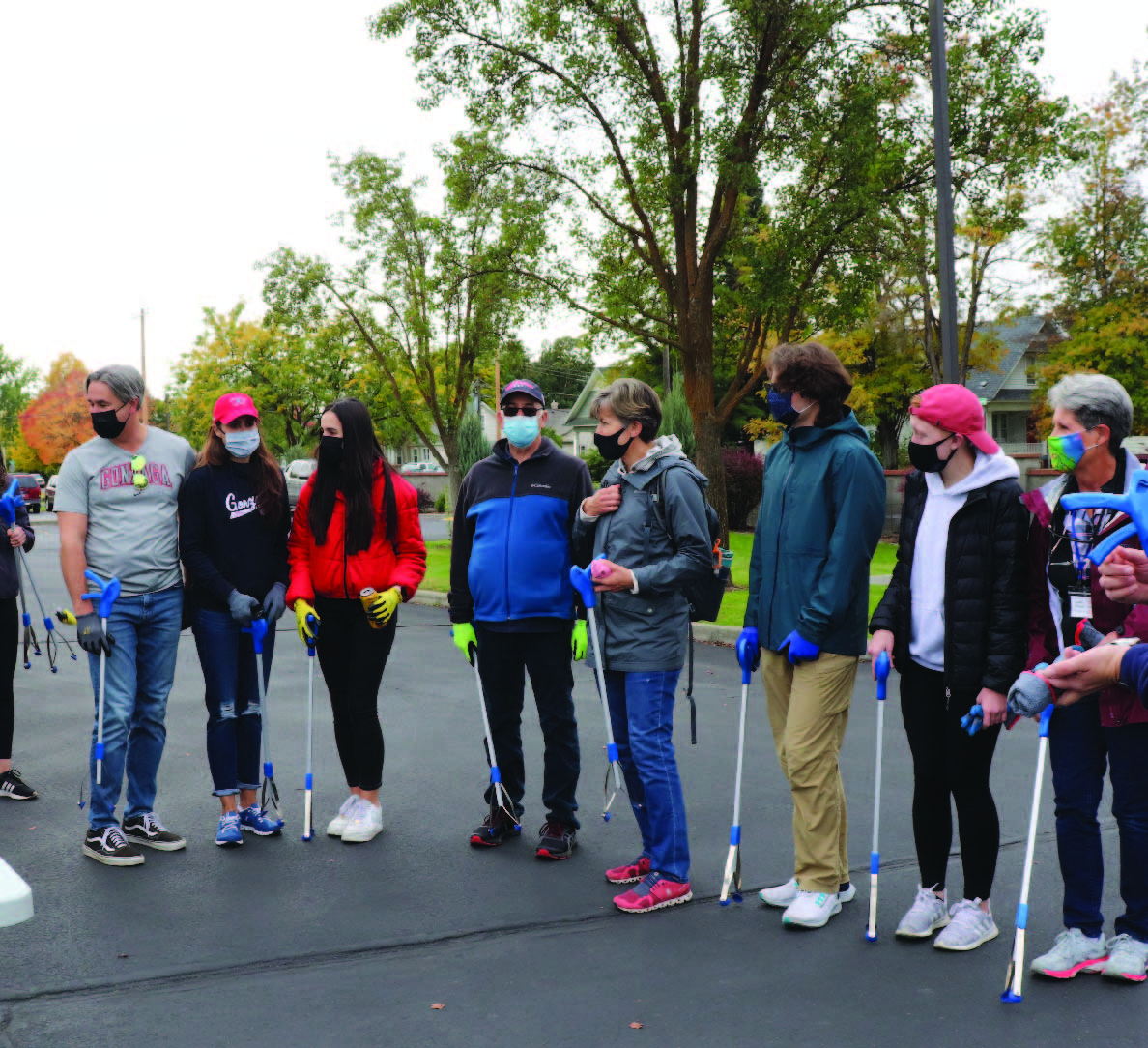 ---
During Fall Family weekend, 40 students and family members spent Saturday morning engaged in cleaning the Logan neighborhood around Gonzaga University. Families alongside community members and partners picked up trash, discarded furniture, and the occasional tire.
Volunteers enjoyed doughnuts and breakfast burritos supplied by Fourth Memorial church after the neighborhood cleanup.
One mother said "It's great to come out here and see the community, and students alongside each other. Also, who doesn't like a doughnut?"
At the end of the clean up approximately three dumpster trailers were filled by the community and GU families.
Additionally, Parent and Family Programs and the Center for Community Engagement held a personal hygiene donation drive as part of the weekend. Families donated gloves, socks, shampoo, conditioner, toothbrushes, feminine hygiene products, and dozens of other items. All of these items were donated to Communities In Schools and the Gonzaga Family Haven.
Stay up to date on Opportunity Northeast through Facebook and Instagram.