Faculty and Staff immerse themselves in Northeast Spokane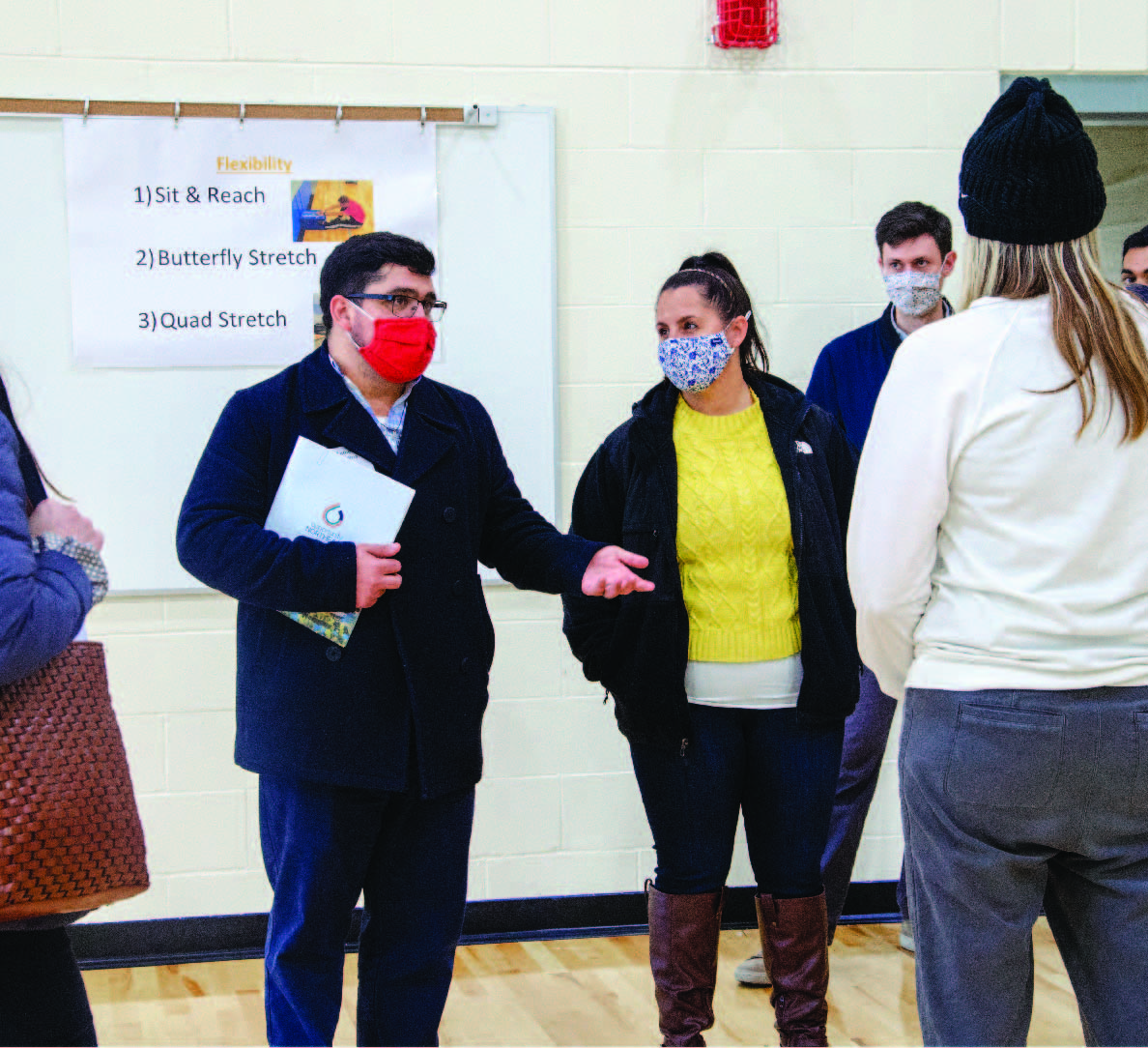 ---
Early in November a group of Gonzaga University faculty, staff and alums, spent the afternoon immersed in the Hillyard, Bemiss, and Logan neighborhoods of Northeast Spokane.
Learning about the Spokane ancestorial lands, the group framed their visit before heading out on a 4-hour long walking and driving tour.
The Immersions began in the train museum in the working-class neighborhood of Hillyard. Anthony Medina spoke to the origins of the neighborhood starting as the home of the Great Northern Railroad and expanding to aluminum manufacturing post WWII. The tour continued down the main street where Medina noted the historic banks, hotels, and spoke to the historical legacy of Japanese and Italian immigrants to the area.
After a pause for lunch at Kismit, a local Spanish restaurant, the group toured the newly built Shaw middle school and visited the Northeast community Center. Learn more about Shaw Middle school and its design to promote community and education here (link to Shaw Middle school article).
The Immersion was rounded out with a visit to the Boys & Girls club and a tour of the Gonzaga Family Haven. Learn more about the Gonzaga Family Haven and the partnership of Gonzaga University, Catholic Charities and Gonzaga prep here.