Classmates for a Time, Family Forever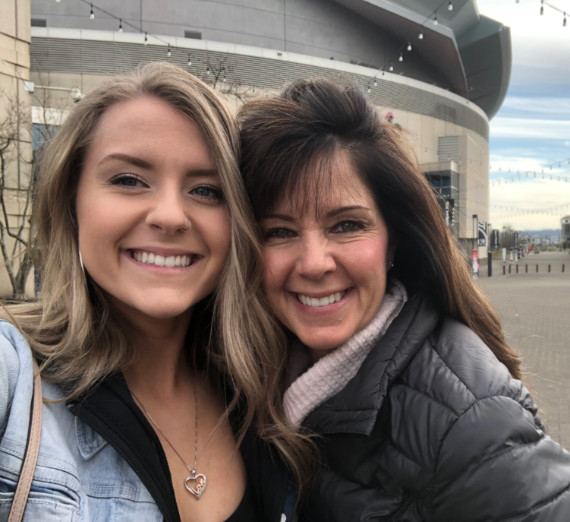 ---
Dani's Perspective
Ever since I was a young girl, one of my goals in life was to serve the greater community around me. As I grew older, this goal remained unchanged, and I continued to search for ways to enhance the lives of those in my community. During my time as an undergraduate student at Gonzaga University, I became inspired by the leaders in my academic community, which furthered my interest in my own development as a leader. After many conversations with my family and academic advisor, I decided to pursue the Master of Arts in Organizational Leadership program offered by Gonzaga University. I never would have imagined that after completing my first year of graduate school, one of my classmates would be my mom.
Suzy's Perspective
Watching Danielle grow, both academically and spiritually, has been one of my life's greatest highlights. Throughout her undergraduate time at Gonzaga, I so enjoyed hearing about her classes and what she was learning. When she made the decision to pursue Gonzaga's M.A in Organizational Leadership program, I was curious and decided to do some additional research. Listening to her first-year experiences helped inform my decision to apply to the Organizational Leadership program myself. Her enthusiasm was infectious. I never dreamed I would be taking classes with my daughter.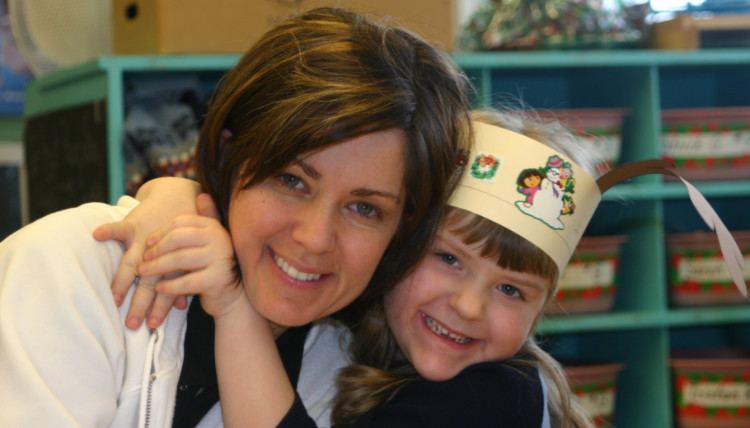 Suzy and Dani, 2003
Our Shared Perspective
With our overlap in the Organizational Leadership program, we had the opportunity to enroll in three courses together. Collaborating on course materials was so much fun. Whether we were climbing Mt. Everest in ORGL 615 or Design Thinking in ORGL 515, viewing leadership through different lenses helped both of us grow in unexpected ways. Our generational differences along with workplace experiences opened our eyes to new possibilities. While listening and learning, we continuously challenged each other to push outside of our comfort zones. As a mother-daughter duo, working together made us both stronger leaders. We are so grateful for our time together in Gonzaga's Organizational Leadership program!
Find out if a degree in Organizational Leadership is right for you!