Jeff Ramirez to be Inducted into American Academy of Nursing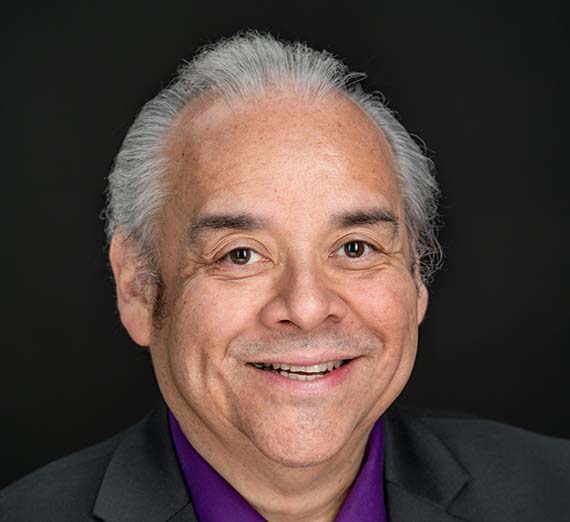 ---
SPOKANE, Wash. — Jeffery Ramirez, Ph.D., a psychiatric nurse practitioner and a professor of nursing in the School of Nursing and Human Physiology at Gonzaga University, has been selected to become a Fellow of the American Academy of Nursing.
Professor Ramirez and the other 2021 inductees will be recognized for their significant contributions to health care at the Academy's annual Health Policy Conference, Oct. 7-9. This year's conference and induction ceremony is offered in a hybrid format, allowing attendees to participate in-person (at the Marriott Marquis in Washington, D.C.) or virtually, allowing for maximum attendance through an inclusive format where colleagues, friends, and family members who may not be able to attend the event in person are able to participate. This year's induction ceremony will feature personalized video vignettes and live streaming of each inductee.
Induction into the Academy is a significant milestone in a nurse leader's career in which their accomplishments are honored by their colleagues within and outside the profession. Fellows are selected based on their contributions and impact to advance the public's health.
The Academy is an honor society that recognizes nursing's most accomplished leaders in policy, research, practice, administration, and academia. Academy Fellows, from nearly 40 countries, hold a wide variety of roles influencing health care. Induction into the Fellowship represents more than recognition of one's accomplishments within the nursing profession. Fellows contribute their collective expertise to the Academy, engaging with health leaders nationally and globally to improve health and achieve health equity by impacting policy through nursing leadership, innovation, and science.
Through a competitive, rigorous application process, the Academy's Fellow Selection Committee reviewed hundreds of applications to select the 2021 Fellows. Ramirez was one of 225 individuals selected to be inducted into the 2021 class, which represents 38 states, the District of Columbia, and 18 countries.
Ramirez also was inducted as a Fellow in the American Association of Nurse Practitioners (FAANP) in 2019 and a Distinguished Fellow in the National Academies of Practice in 2020. He is the first nurse practitioner faculty member from Gonzaga to receive these honors.
Dr. Ramirez has held hospital leadership positions as a Nurse Manager, Clinical Nurse Specialist, and Director of Quality Management. He shared his clinical expertise in psychiatric nursing by consulting throughout the country advocating for system changes to improve the care and treatment of psychiatric hospitalized patients. He has been an invited speaker at the local, state, and national level. He has served on expert nursing panels, state and national nursing professional organization boards.
Professor Ramirez is a recognized leader in psychiatric-mental health nurse practitioner (PMHNP) education and has educated PMHNPs to serve in rural and underserved communities in multiple states. He has held educational leadership positions including as lead faculty for the PMHNP program, chairperson for the nursing department and program director for the Doctor of Practice.

"I am honored to be chosen to this distinguished and respected academy," Ramirez said. "This is certainly one of the greatest recognitions a nursing scholar can receive. I am looking forward to joining this esteemed group of nursing leaders and carrying out the mission of the American Academy of Nursing and improving health through leadership and innovations."
For more information, please contact Professor Ramirez at (509) 313-6484.