Announcing the McKinstry Fellows Research Program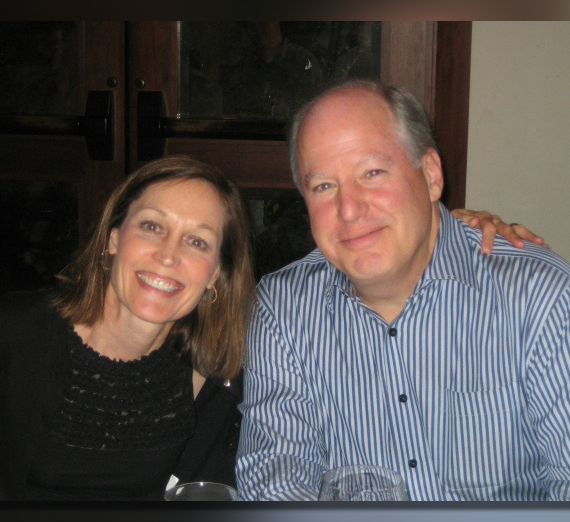 ---
As an undergraduate studying molecular biology, psychology, genetics, learning & cognitive function at the University of Washington, Seattle native and polymath Dean Allen participated in life-changing research that transformed the way human insulin was derived.
"I was the glass-washer on that project," he recalled with a smile, "but it got me excited about genetics."
Now, the CEO of McKinstry is giving Gonzaga undergraduates the same opportunity to get excited about making a difference through interdisciplinary and inter-professional research, through The McKinstry Fellows program. Together with his wife Vicki, Allen's generosity is funding grants to support career-connected learning with collaborative research teams of students and faculty mentors as they tackle health-related questions affecting society today. It's all part of the Allens' commitment to having a positive impact on the lives of others.
"Real-world problems make the learning more relevant and exciting," explained Allen, who has a particular interest in creating equitable opportunities in the fields of science, technology, engineering, and mathematics. "The secret is great education connected broadly to the world."
While built on the common commitment to advancing the health sciences, Allen's relationship with Gonzaga began in a more neighborly fashion. McKinstry's site in Spokane is located just across Spokane Falls Boulevard from the Patterson Baseball Complex—a property on which the University of Washington School of Medicine-Gonzaga University Health Partnership facility is currently under construction and Allen has been instrumental in making possible.
"It's important that we have high-performing teams bringing perspectives and capabilities together," said Allen, who was a founding board chair of Washington STEM, the nonprofit organization supporting math and science education throughout the state.
Like Washington STEM, Allen personally cares deeply about ensuring that women and BIPOC students can access quality education. He has a similar passion for improving access to healthcare resources in rural communities. Allen's interests have led him to roles on the boards of PATH, Seattle Children's Hospital, Global Partnerships, Partnership for Learning, and the Center for Infectious Disease Research.
Serving and giving to better the community runs in the family. Allen recalled his father being president of their local Boy's Club when it became the first Boys and Girls Club in America.
"My parents volunteered, and I came along when I was very young," he said, adding, "I've been quite lucky and am very fortunate today. Equity is important to me, so it's been my philanthropic goal to help others both on an individual level and as an investor in things that can be leveraged to make a significant difference for a lot of people."
Gonzaga University President Thayne McCulloh expressed his gratitude for Allen's partnership, and for future possibilities between McKinstry and Gonzaga. "Dean and Vicki exemplify a deep commitment to cultivating students' enthusiasm for making an important difference in the lives of others—a commitment that mirrors Gonzaga's own. The McKinstry Fellows program will empower future STEM and health professionals to explore their potential for impact by engaging in transformative, interdisciplinary research experiences in collaboration with faculty as undergraduates."
Mia Bertagnolli, Ph.D., a Gonzaga graduate, professor of biology and director of Gonzaga's Center for Teaching and Advising, is excited to help administer the McKinstry Fellows program, and for the opportunities the Allens are creating for undergraduates and faculty alike.
"The McKinstry Fellows is a critical part of helping to advance the goal of the UW-GU Health Partnership to pursue and explore opportunities for collaboration in health-related research, innovation, and entrepreneurship," explained Bertagnolli. "Students from many disciplines with an interest in a health-related topic will be eligible to join a collaborative, interdisciplinary, inter-professional research group with a faculty mentor and expand their interests, do important work that benefits the community, and gain the research experience that can help them excel in their continued studies or their professions after graduation. Anytime we can bring together different kinds of ideas, experimental methods, and tools, it provides opportunities for new connections and novel discoveries."
The McKinstry Fellows program will launch Summer of 2022 with the intent to continually evaluate its operation with an eye out for opportunities to improve.
"We are looking forward to engaging with community partners who have a particular interest in health-related research questions," Bertagnolli added. "The McKinstry Fellows program is a phenomenal example of how benefaction helps Gonzaga provide high impact, transformative educational opportunities for our students through collaborative, interdisciplinary, inter-professional research experiences."
You can join the Allens in supporting students who are excited about research and discovery by making a gift today.