Gonzaga Dance Students to Debut with Inland Northwest Opera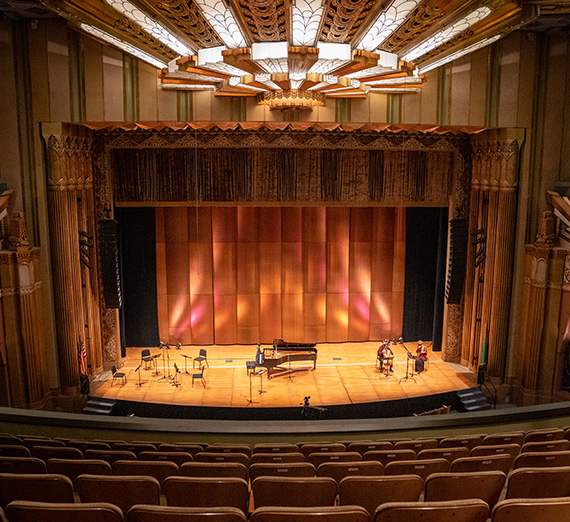 ---
SPOKANE, Wash. – Four Gonzaga University students majoring in dance have been selected to perform in the upcoming Inland Northwest Opera production of "Orpheus and Eurydice" Oct. 29 and 31 at the Martin Woldson Theater at the Fox.
Seniors Ryan Hayes and Brooke Geffrey Bowler, junior Alaina Margo and first-year student Maria Scott auditioned for the professional opportunity in September and were cast by Suzanne Ostersmith, the opera's choreographer and Gonzaga's dance program director.

The Inland Northwest Opera production team has set the stage for dance to play a major role in "Orpheus and Eurydice," giving the four dancers a valuable experience of how a professional setting differs from their experiences in amateur and academic work.
This is the first collaboration between Gonzaga Dance and Inland Northwest Opera.
Visit inlandnwopera.com for more info and to purchase tickets.