InBalance Q&A with Jacob Morgan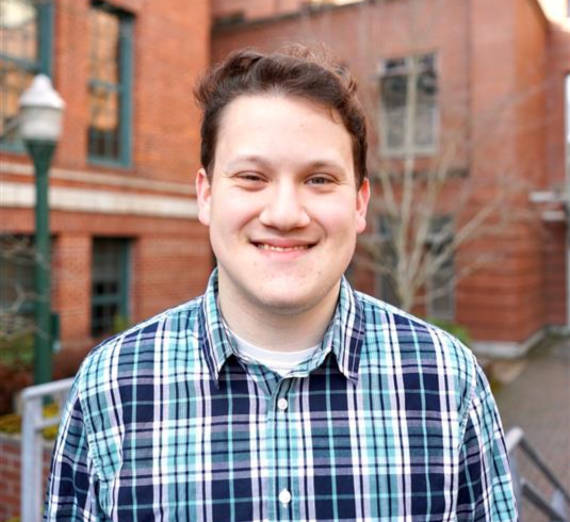 ---
What is your position and department at Gonzaga?
I am an AmeriCorps member with the Office of Sustainability working as the Zero-Emission Transportation Coordinator.
What does sustainability mean to you?
Sustainability means protecting the environment. Climate change is an important issue for me, and I want to help create a world where we care about how we treat the environment.
How have you been involved in promoting sustainability on campus?
In undergrad at the University of Oregon, I never was involved in sustainability beyond what I did on my own. I'm hopeful that here at Gonzaga, I can make a real impact in reducing single passenger car rides to reduce our campus's carbon emissions.
What are some things you do in your personal life to live sustainably?
I try to walk or bus everywhere. I like to buy used and will where clothes and shoes until they can't be worn anymore.
How could Gonzaga continue to improve its sustainability efforts?
A big thing Gonzaga could do is transition their investments from fossil fuels to renewable energy such as wind, solar, really anything that limits greenhouse gas emissions as much as possible. Not just divesting, but reinvesting in clean energy would be a big statement to other higher-education intuitions across the country.
How will you continue to promote sustainability at Gonzaga?
In my position, I will be working to promote sustainable transportation options to all Gonzaga faculty and staff members. While my job doesn't really interact with students, I'm hoping what I do creates a positive impact for the Gonzaga student community as well.
How do you see sustainability intersecting with social justice issues on an institutional, country, or global scale?
There are countless examples of this. A prominent example we have seen these past few summers is how human-made climate change has created devastating natural disasters such as hurricanes, droughts, and forest fires. When disasters strike, minority and impoverished communities are always disproportionately affected. This is the case not just domestically, but globally when you look at the effects on poorer countries.
#BBD0E0 »
---