Gonzaga University Nursing Students' Exam Pass Rate Best in State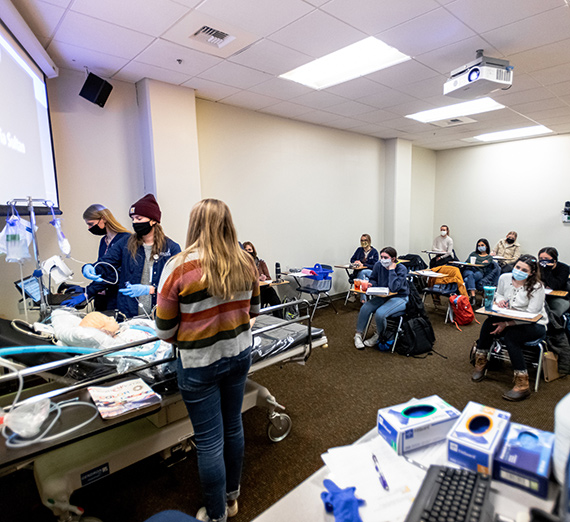 ---
SPOKANE, Wash. – Gonzaga University's undergraduate nursing program continues to distinguish itself based on students' 10-year performance on the key examination necessary to begin professional practice.
An analysis of results for those taking the national exam the first time showed a 93.6% pass rate for students in Gonzaga's Bachelor of Science program from 2011 through 2020, tops among prelicensure BSN programs in the state. An average of 65 students graduated in each of those years.
The exam results, analyzed by Nursing Schools Almanac, were from the National Council Licensure Examination for Registered Nurses.
"We are so proud of the classes of students who embrace the vital role nursing plays in health care, and commit to excellence in their profession," said Matt Bahr, interim dean of the School of Nursing and Human Physiology. "This performance also is a testament to the exceptional work of our faculty, staff, and the professionals in our host clinic sites across the region who mentor our students. We are deeply grateful for their dedication."