Gonzaga Graduate Named to International Infrastructure Council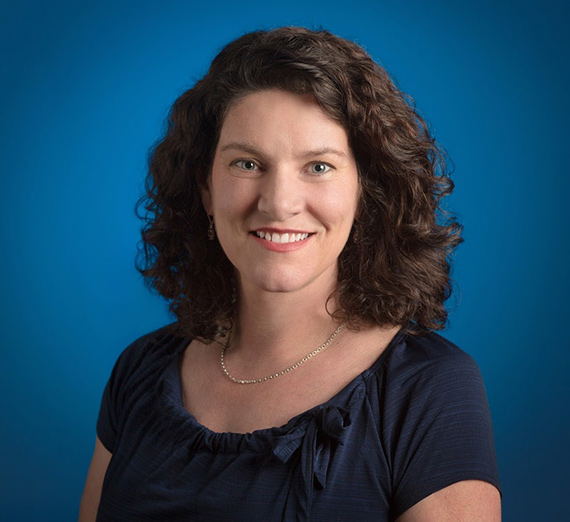 ---
SPOKANE, Wash. -- Gonzaga University graduate and former student regent Heather Dooley has been named to the advisory council of Infrastructure Masons, a nonprofit association of technology and business leaders who represent more than $150 billion in infrastructure projects in over 130 countries.
The group's overall goal is to unite the builders of the digital age.
Dooley, who received her MBA from Gonzaga in 1999, recently retired from Google where she coordinated near-term strategic objectives for its global data center organization and was responsible for developing long-term planning. From her home in Stevenson, Wash., in the Columbia River Gorge just east of Portland, she continues to be active in the industry as a strategic adviser, board member and chairperson across a variety of companies and industry groups.
"It's an honor to join the iMasons advisory council community and join contemporaries who are thought leaders in the industry dedicated to supporting awareness, diversity, education and sustainability," said Dooley, who earned a political science degree as a Gonzaga undergraduate. "The advisory council supports positive change on these important topics, coming together to help our industry and the dedicated teams across companies and countries thrive."
Dooley brings more than 20 years of experience in everything from international business development to organizational change management, strategy and digital transformation. She has come to be known as a thoughtful leader in the data center sector and for the capabilities she's built in the business, including tools, education and communications. She has extensive experience in identifying business needs, gaps, threats and weaknesses, and then building a case to solve the greatest problems for the organization.
Dooley describes herself as being "on a mission" to bring diversity to the technology industry workforce and develop more opportunities for women. She comes from a nontraditional background for data centers, and credits her Gonzaga education as a key to her success.
"Coming from a liberal arts background gave me the opportunity to utilize my critical thinking skills, employ active inquiry, draw upon a broad base of knowledge and build communication proficiencies to become a valued team member," Dooley said.
As for her passion to bring about change, she offered advice for undergraduates and MBA students.
"Find a role and company that matches your core values," she said. "Passion comes easy when you work on programs that serve a purpose that you believe in."
Prior to Google, Dooley was responsible for private cloud product management, data center commercial portfolio management and business development for companies including Microsoft and Earthlink. She is involved in developing opportunities for women in technology through volunteering, mentoring and leading corporate initiatives.
Dooley has been named on lists such as Data Economy's World's 50 Most Powerful Women in the Data Economy and Colocation America's Top 5 Women in the Data Center Industry.
Infrastructure Masons was established in 2016 by Dean Nelson to provide infrastructure executives and technical professionals an independent forum. The goal of bringing these leaders together is to combine their experience and expertise to advance the industry, help develop their fellow members, and empower business and personal use of the infrastructure to better economies, the environment and society.
Gonzaga's part-time MBA program, which Dooley completed, is ranked 46th by U.S. News and World Report this year. The School of Business Administration, celebrating its centennial, was founded in 1921 to help stock a fledgling city with business leaders, bankers, accountants and professionals in economics, finance and trade. The first formal degree was a Bachelor of Science in Business Administration in 1930. The first master's degree came in 1961.
The School of Business Administration is celebrating 100 years! Learn about our history, share a story, and stay connected.