Behind the Ballot Box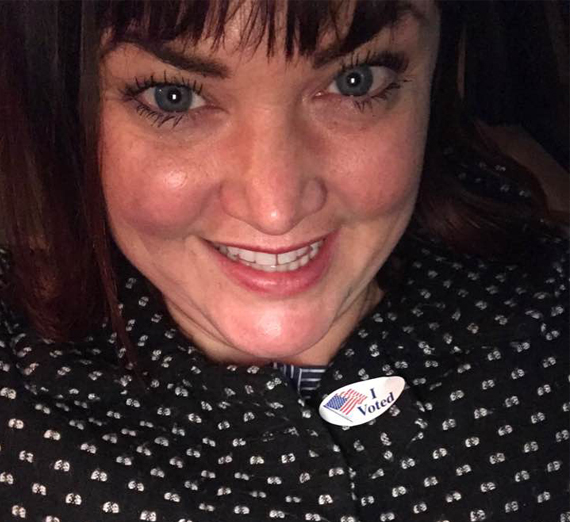 ---
Gonzaga is home to many voters from out of state, which is why one woman on campus is taking the rights and responsibilities of those many voices very seriously, and has made it a personal goal to ensure that every vote is counted and delivered on time.
Born on Flag Day, Colleen Quinn Vandenboom, Ph.D. ('20 MBA) is a first-generation American who shows up to wave the red-white-and-blue with great pride.
"My parents became United States citizens in 1998," she shared, "which was a really meaningful moment for me."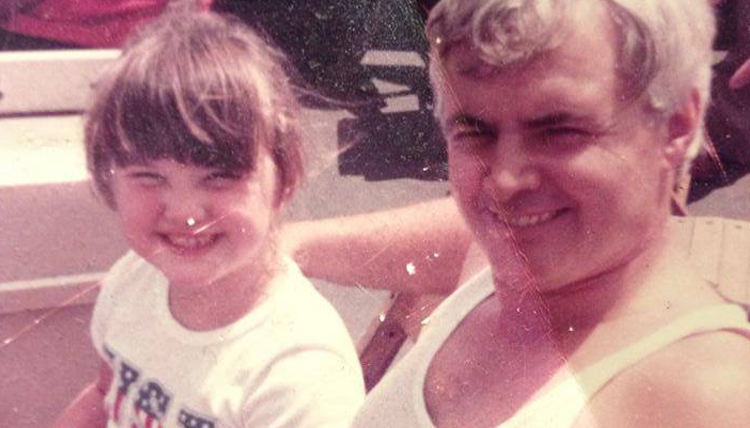 Colleen's appreciation for the role each American has as participants in our governmental processes runs deeply — it was a childhood dream of hers to become a congresswoman, an experience for which she got a taste in college as an intern with a U.S. Representative.
In 2016, while serving as Gonzaga's assistant dean for student involvement and leadership, Colleen determined that an on-campus ballot box would make things easier for students, faculty and staff alike. Much to her chagrin, she learned from the Spokane County Elections Office that an official drop box was not possible on Gonzaga's private property. Undeterred, Colleen helped negotiate a compromise: a drop box would be placed in front of the John J. Hemmingson Center rotunda so that campus voters could leave their ballots, which she would then hand deliver to Spokane County Auditor Vicki Dalton at the elections office by the deadline.
"It is a really exciting and pride-filled task," said Colleen, who has developed a friendly relationship with the county auditor over the years.
But her work doesn't stop there. For voters from places other than Washington, Colleen researches the dates and requirements for registration and voting in each state. She then sends 50 unique emails (one for each state) with information about what they need to do to get registered, request an absentee ballot, and vote. Since 2016, Gonzaga students have been greeted by the subject line, "Good afternoon, (insert state here) voter!"
"We also buy stamps and make them available for students' absentee ballots," Colleen said. In the first year, she delivered nearly 1,000 ballots and gave out more than 200 stamps. Additionally, gonzaga.edu/voteredu is available to guide more Zags to show up and vote.
Each year on September 22, you can find Colleen and her colleagues celebrating Constitution Day — a federal holiday that any school receiving federal funds must celebrate. At Gonzaga, she's handed out mini-constitutions, put up cardboard cutouts of historical figures, and hosted voter registration drives in honor of the day.
"As Zags we are called to be active members of our community," Colleen said. "Gonzaga is made up of really smart, caring people; I want as many smart, caring people to vote as possible."
You can help Gonzaga further inspire and empower people like Colleen to show up for what they believe in by supporting the Fund for Gonzaga, which can be used to help provide things like the stamps for her civic engagement efforts.
---