Healthy family activities featured in new information campaign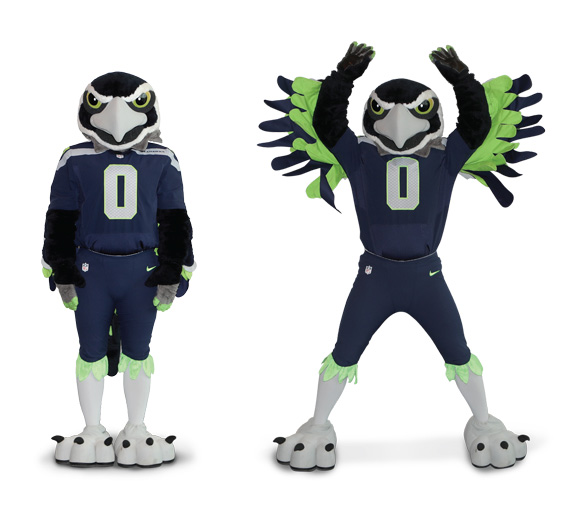 ---
To-go meals distributed at family dinners at Logan elementary school this fall will include easy exercises and fun activities for families. GU's Center for Community Engagement, the School of Nursing and Human Physiology, and Campus Kitchens are teaming up to extend the impact of the popular community-building and food assistance program.
Starting in September, flashcards depicting Blitz, the Seattle Seahawk mascot, demonstrating simple physical movements will be included with the meals. The goal is to promote fun-to-do exercises to keep kids and their families active—especially during the pandemic. Nichole Calkins, assistant professor of sport and physical education in GU's School of Education who has partnered with the Dairy Farmers of Washington previously, brought the cards to GU's attention. GU's Opportunity Northeast has funded translations and printing.
The exercises can be tracked in a style similar to the game Bingo with some surprises built in for achieving milestones. The flashcards initially will be offered in English and Marshallese. Later in the school year, the program will focus on promoting healthy habits related dental health and nutrition.
"We're excited to offer this additional nutritional and exercise information at a time when families are looking to practice healthy habits," said Jennifer Towers, assistant dean, School of Nursing and Human Physiology. "Kudos to Maggie Davidson, our summer intern, who came up with this great idea and brought it to our neighbors in Northeast Spokane. And a special thanks to the Dairy Farmers of Washington and the Seattle Seahawks for their collaboration."
Please contact Jen Towers at the School of Nursing and Human Physiology at 509-313-3653 or towers@gonzaga.edu for more information about the health activities.