The Family Behind the Farm
"Despite all our accomplishments, mankind owes his existence to a six-inch layer of topsoil and the fact that it rains." – Paul Harvey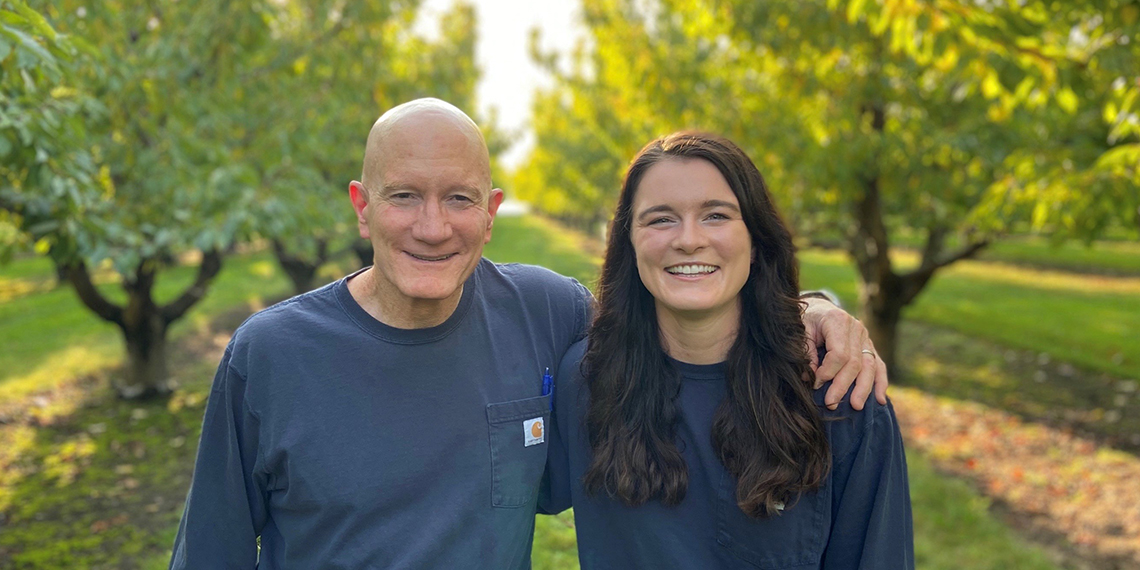 Horrigan Farms lies a little over two hours southwest of Gonzaga but there's something real connecting the two that shortens the distance considerably.

Farm President Bart Gallant and his daughter and Business Manager Bridget Gallant both graduated from Gonzaga School of Business Administration, Bridget in 2017 and Bart in 1975. Today, they run Horrigan Farms in Pasco, Washington, with more than 50 years of experience between them.

"I love working with my dad," Bridget said. "He's a great leader, he's compassionate, diligent and ethical. Whether it's innate from his upbringing, or taught at Gonzaga, I really admire his management style."

Bridget is the fourth generation to be involved in the family-owned and operated farm. Bartholomew Bertram Horrigan, known to friends and family as B.B., moved to the desert of Washington state in 1904 when Pasco was just 13 years old and boasted a population of 250. B.B. started the farming operation in 1938, a side operation to his service as an attorney and judge.

"B.B. saw the potential in our small community, that my family and I still call home," Bridget said.

While still in high school, Bridget started helping with the administrative side of the farm and spent summers driving combine during wheat harvest. She grew up understanding the importance of agriculture.
"You might think agriculture is limited, considering the land is immobile, but the future of the land and the practices performed on it are continually evolving."
While attending Gonzaga, she studied business administration with a concentration in finance, skills she now uses every day on the job. Bridget splits her time between the ranch and the office, reviewing contracts, managing accounts payable and payroll and studying government programs that pertain to the farm.

That, however, is where traditional business practices end. When she's not in the office she's scouting fields, studying necessary weed control and moisture levels, and praying for plenty of rain.

Another aspect of farming that, while it has existed in some form or another since the 1500s, has recently gained more attention is the practice of sustainable agriculture, a practice Bridget knows well.

"Agricultural practices are ever changing as we learn how to be more sustainable farmers," she said. "As stewards of the land, it's extremely important to conserve its natural resources while producing food at a rate that keeps up with the increasing world population."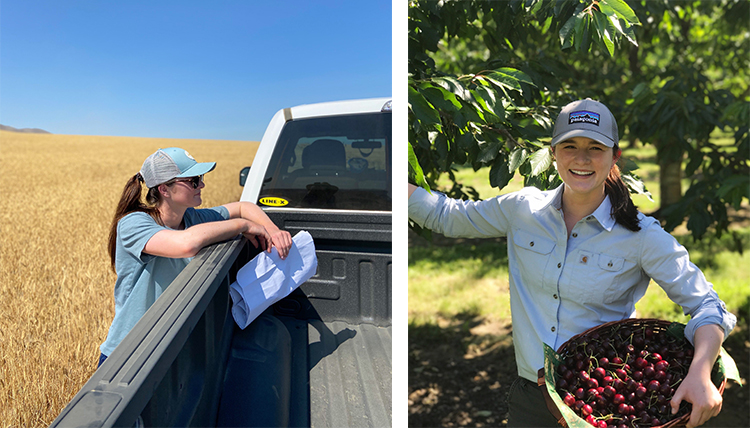 With two generations of Zags at the helm of Horrigan Farms, Bridget believes she and her father understand the standard Gonzaga requires of its business graduates and hold themselves to it.

"While the end goal of all businesses is to be profitable, we also understand the parallel responsibilities of producing safe, sustainable nutrition with a labor force that is dignified by our respect, adequately compensated and offered mobility through initiative," Bart said. "Everyone needs both forms of nourishment to thrive."

Bridget also believes in the importance of serving others and striving for social justice. This ultimately aided her decision to go to Gonzaga.

"I knew I could gain a good technical background in finance from a different university, but I wanted to go to a Jesuit university and learn what it meant to live for and with others," Bridget said. "The Jesuit idea of developing the whole person was more important than earning a finance degree alone."

While developing these ideals, she also came to understand the full gravity of what it means to be a Zag – to think beyond oneself, to care for the less fortunate and to make lifelong friends.

"It's the duty of a Zag to leave the world better than they found it," Bridget said, and while Bart graduated 45 years ago, this sentiment seems to have withstood the test of time.

"Learn everything you can about what excites you most," he said. "Push yourself out of your comfort zone, embrace responsibility, hold everything you do in business to the Ignatian standard and remember you are a Zag."
See more stories of business grads, collected for the School of Business Administration's 100th anniversary.
Alumni
Arts & Culture
Careers & Outcomes
School of Business Administration
Alumni
Business Administration