Academy of Nursing Education Names Associate Dean Jane Tiedt a Fellow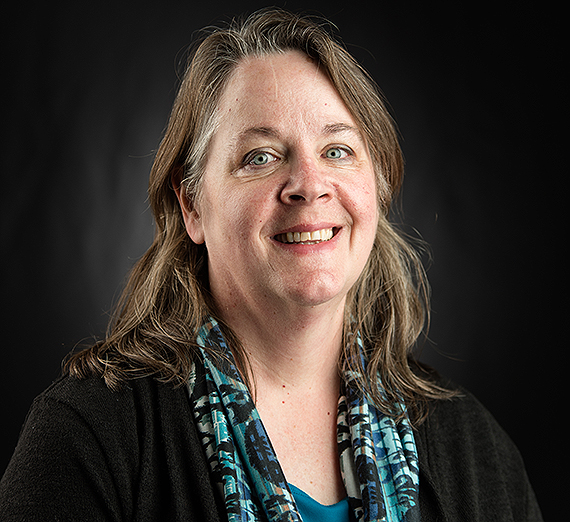 ---
WASHINGTON, D.C. — Jane Tiedt, Ph.D., registered nurse, and associate dean of Graduate Programs in the Gonzaga University School of Nursing and Human Physiology, is among 15 distinguished nurse educators selected for the 14th class of fellows to be inducted into the prestigious National League for Nursing Academy of Nursing Education.
Tiedt, an associate professor of nursing, will be honored during an induction ceremony set for the 2020 NLN Virtual Education Summit, Sept. 23-25.
"It is an honor to be selected for this prestigious award that speaks to the exceptional caliber of faculty in the department of nursing here at Gonzaga University," said Tiedt. "It's why our nursing programs are so well-known for their quality, rigor, and excellence throughout the West."

Professor Tiedt and the other top nurse educators selected for the honor teach in a range of programs across the spectrum of higher education and are affiliated with leading teaching hospitals and other organizations committed to advancing the quality of health care in the United States and globally.
"Dr. Tiedt is being recognized for her collaborative work in population health nationally and internationally over the past 15 years, for which her expertise has improved the health and well-being of thousands of lives across the globe," said Vincent Salyers, Ed.D., registered nurse, and dean of Gonzaga's School of Nursing and Human Physiology.
In a competitive application process, the Academy of Nursing Education Review Panel considers many factors before recommending fellowship candidates to the NLN Board of Governors, the oversight body for the academy. Evaluations take into account applicants' contributions to innovative teaching and/or learning strategies; nursing education research; faculty development activities; academic leadership; promotion of public policy initiatives that advance nursing education; and/or collaborative educational, practice, or community partnerships.
"On behalf of the Board of Governors, I congratulate each of these outstanding individuals. They represent the enterprise, creativity and drive that is the foundation of excellence in nursing education, more evident than ever in today's challenging pandemic teaching environment," said NLN President Patricia S. Yoder-Wise, RN, Ed.D., professor and dean emerita at Texas Tech University Health Sciences Center. "We applaud their critical role in preparing nursing school graduates to step right onto the front lines to deliver sustainable, accessible, culturally sensitive care to a diverse patient population and demonstrate anew why nurses are considered the most trusted professionals in health care today."
Professor and Associate Dean Jane Tiedt
Professor Tiedt's areas of expertise include diabetes, population health, health disparities & vulnerable populations, Native American and Indigenous Peoples, and educational strategies. She has won two awards for outstanding teaching. Her clinical background ranges from neonatal and cardiac intensive care to hospice care. She earned a Bachelor of Science in Nursing degree from the University of Iowa, a master's degree in nursing from Gonzaga, and a doctorate in clinical nursing science and minor in American Indian studies from Indiana University. She has worked with the Coeur d'Alene Tribe in North Idaho and has published articles about tribal members' experiences with diabetes. She also helped establish a diabetes train-the-trainer program for health professionals in Ganta, Liberia.
Academy of Nursing Education
The Academy of Nursing Education fosters excellence in nursing education by recognizing the wisdom of outstanding nurse educators. Fellows support the mission and core values of the NLN and assist in the work required to prepare graduates from all types of nursing programs. They serve as mentors and resources for new educators and those in clinical practice who hope to enter the ranks of nurse faculty.
National League for Nursing
Dedicated to excellence in nursing, the National League for Nursing is the premier organization for nurse faculty and leaders in nursing education. The NLN offers professional development, networking opportunities, testing services, nursing research grants, and public policy initiatives to its 40,000 individual and 1,200 institutional members, comprising nursing education programs across the spectrum of higher education and health care organizations.