Sustainability Q&A with Sarah La Carrubba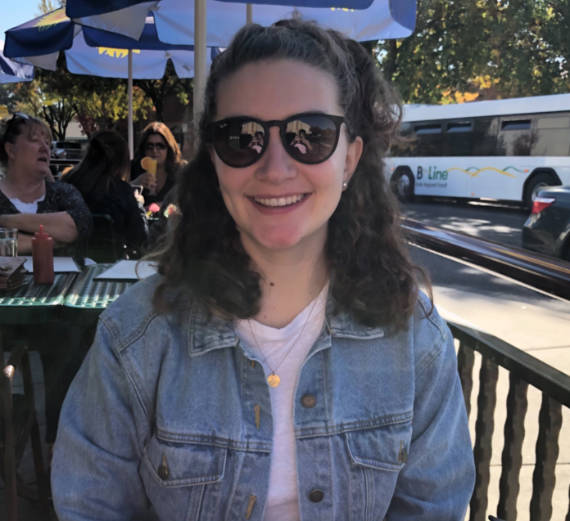 ---
What is your position/department/year/major/club affiliation at Gonzaga?
My name is Sarah La Carrubba and I am a sophomore this year. I am double majoring in Environmental Studies and Spanish. I was part of the club Gonzaga Environmental Organization (GEO) last year and plan to be a member this year.
What does sustainability mean to you?
To me sustainability is having enough resources for everyone to use. I think a big part of sustainability is reducing waste and overuse of resources.
How have you been involved in promoting sustainability on campus?
As a freshman I worked in the waste committee of GEO. In this committee other students and I worked to come up with sustainability ideas to reduce waste on campus. One accomplishment was implementing more recycling bins for dorms as well as compost bins inside dorms. In addition to being part of GEO I was in the Student Sustainability Leadership Program. This was a great way to meet other students interested in sustainability and create a sustainability project to implement on Gonzaga's campus. My partners and I developed the idea to host a clothing swap where students could trade clothing. We were interested in this to educate students about the negative impacts of fast fashion and promote sustainable shopping.
What are some things you do in your personal life to live sustainably?
To live sustainably, I practice small things that end up having a bigger effect on the planet. Some of these things include using reusable bags, eliminating food waste, and eating less meat. In addition, I compost which eliminates food waste in the landfill. Lastly, at my home in California we have a garden where we grow vegetables. Something I hope to improve on is reducing my use of plastic!
How could Gonzaga continue to improve its sustainability efforts?
An area that Gonzaga could continue to improve sustainability is divesting in fossil fuels. While taking small steps like providing recycling is important, divesting in fossil fuels shows Gonzaga's commitment to sustainability.
How will you continue to promote sustainability at Gonzaga?
I will continue to promote sustainability at Gonzaga by continuing my education in environmental studies classes as well as being in GEO. Another way is by educating my friends and remind them ways of being sustainable!
---