ZagsConnect Mentoring Platform Expands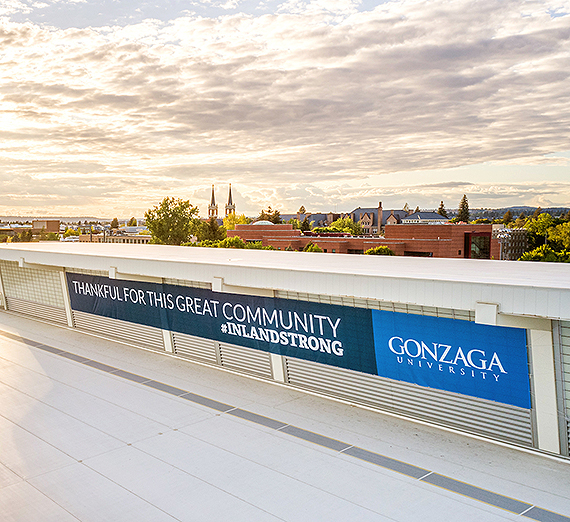 ---
Aim to Help More Students and Alumni Find Jobs & Internships
SPOKANE, Wash. — Gonzaga University is expanding the services of "ZagsConnect," its online mentoring and networking program, to provide additional help for students and recent graduates navigating the challenges of finding employment and internships during the dynamic challenges of the coronavirus pandemic.
Managed jointly by alumni relations and career and professional development, the platform now offers professional real-world work projects submitted by alumni and friends in the Gonzaga community.
These career projects allow students and graduates to build their professional resumes, sharpen skills and strengthen connections to enhance employability.
Operating like a LinkedIn specifically for Gonzaga students and alumni, ZagsConnect currently offers 787 alumni and career mentors and serves 783 students.
As students and recent graduates face unprecedented workforce challenges including rescinded job offers, shortened internships, and high unemployment rates, the ZagsConnect Bridges module expands opportunities for GU students and recent graduates, said Ray Angle, GU assistant vice president for career and professional development.
"By creating, sharing and leading unpaid projects, Gonzaga University stakeholders are providing other Zags with real-world experiences to enhance skill-building. While students are augmenting their resumes, alumni leading these short-term work projects can mentor a Zag and give back to their alma mater ," Angle said.
Kara Hertz, executive director of alumni relations, said Gonzaga is tremendously grateful to its alumni and the University community members who are committing their time and attention to this effort.
"Our alumni and friends have always been an extraordinary support to our students. Helping others has always been a pillar of the Gonzaga mission, but it's especially pronounced right now," Hertz said. "We can't wait to watch our students and recent graduates excel in opportunities."
Kelsey Stoeser ('13), senior account executive with T-Mobile, said her career in digital marketing began as a sophomore at Gonzaga "when the Gonzaga Alumni Mentor Program paired her with a Gonzaga graduate who turned out to be an incredible mentor, industry expert, and eventually direct manager and close friend."
Stoeser said she is encouraged to see Gonzaga continue to innovate and find new and effective ways to support students and recent alumni in their career development and aspirations, particularly during such challenging times as these.
"In 2013, I did not have the additional burden of graduating during a global pandemic with layoffs and furloughs being more common than entry-level hiring and internships, and am grateful to Gonzaga for providing me and other alumni the opportunity to help fill in those gaps and continue preparing Gonzaga graduates for the meaningful careers and leadership roles the past four years have already been shaping them for. Thank you, Gonzaga, for continuously supporting both current students and proud alumni," Stoeser added.
Gonzaga alumni interested in supporting this effort by submitting a work project or becoming a mentor are asked to please contact Erin Shields, director of alumni and employer engagement at shieldse@gonzaga.edu or (509) 313-4048.
To view current projects or to post a project, visit https://zagsconnect.gonzaga.edu/ and click on the "Projects" tab.