Haley Topliff Overcomes Adversity to Earn MBA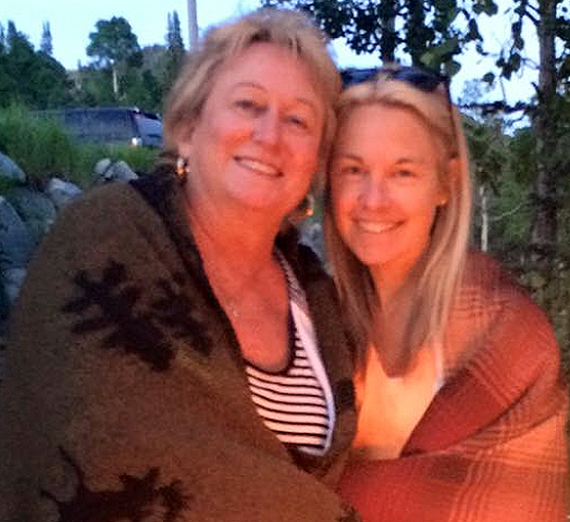 ---
SPOKANE, Wash. — Haley Topliff graduated with an MBA from the Gonzaga University School of Business Administration in May. Along the way, she learned about perseverance in the face of adversity, developed resilience, and experienced the unique care and concern of the Gonzaga community.
Topliff, the marketing and recruiting specialist for the GU Graduate School of Business, had just begun the program when tragedy struck.
"The week I started the MBA program, my mom passed away and it was rather unexpected," said Topliff, who worked full time while completing her studies. "I really felt the support of this community at that time, and it impacted my life. I truly am a Zag for life."
Topliff not only persevered but excelled, said MBA Programs Director Mirjeta Beqiri, Ph.D., professor of operations management, who taught Topliff in five courses.

"She was without a doubt the top student in each of those classes. She maintained a 4.0 GPA while she was excelling in her role as marketing and recruiting specialist," Beqiri said. "She is also one of the most resilient individuals I have known. If I had to pick just one outstanding student in the MBA program in this cohort, it is most definitely Haley. She is highly passionate about the program and embodies Gonzaga's mission."

Topliff, who is from Spokane and graduated from Gonzaga Preparatory School, was drawn back to Spokane and the GU MBA program after completing a bachelor's degree in business administration with a concentration in marketing from the University of Washington and working for eight years in Portland, Oregon.
"I knew that Gonzaga's high quality MBA program would equip me with relevant skills for my career and allow me to make a greater impact regardless of what my future holds," said Topliff.
She also was attracted to Gonzaga's mission, values, and community. Topliff experienced the value of cura personalis, or care for the whole person, firsthand with her mother's passing, noting she found strength in being vulnerable, honest and transparent with others.
"Everyone was telling me to stop, but I knew that my mom would be proud of me continuing and going after my goals," said Topliff. "As hard as it was at times, it really helped me develop resilience. I truly believe that all business leaders need to embody resilience in the rapidly changing world of today."
In her professional role at Gonzaga, Topliff often found herself in class with students whom she recruited to the program.
"It's rewarding to have class with students who I worked with from the time they were initially thinking about an MBA," Topliff said. "Witnessing the journey of others is meaningful as I've experienced the amount of work and dedication it takes to earn your MBA."
Topliff reflected on the personal impact of the MBA.
"I've developed the confidence and credibility to speak with my own voice," she said. "I look forward to going after greater opportunities at a higher level where I have the ability to make a larger impact."
Topliff also praised the faculty and students in the MBA program.
"The faculty are incredibly knowledgeable, caring, and passionate about what they teach. Moreover, Gonzaga's alumni network is far-reaching, and the students you meet in the program become lifelong friends," said Topliff. "Though I'm no longer in the classroom with students, those relationships extend well beyond the program. That is hands down the most impactful aspect of the program from my perspective."