Professor Vivek Patil Joins ONE as Research Fellow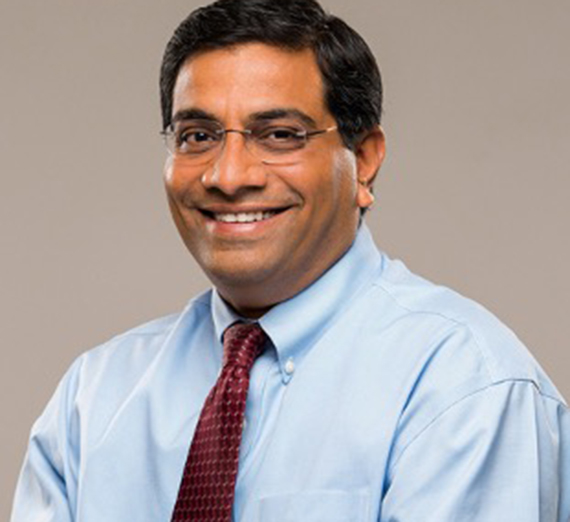 ---
A commitment to data-driven decision-making is the impetus behind the most recent addition to Gonzaga University's Opportunity Northeast (ONE) team. Vivek Patil, Ph.D., Professor of Marketing and a specialist in data visualization, serves the initiative as research fellow.

Patil will work with program managers and community residents to identify, organize and develop relevant data sources to help set project goals and define ways to collect data to measure progress. He will connect with community partners and other stakeholders, including the city, regional health district, public schools and other entities, to tap databases for critical information and make it easy to understand.

Vivek, who grew up in India in a family of limited means, credits his background as the inspiration for his involvement in ONE.

"As an academic researcher, it is fairly easy to work in a narrow domain that matters to only a few people in the world, and the impact on the real world of that work can be miniscule," he says. "I am sensitive to how different social issues like poverty, education, healthcare, and economic growth, among many others, can be intertwined. This work gives me an opportunity to learn from and to give back to the community that is a second home to me."

Neighbors will recall Vivek's tireless work on the interactive map of community assets that he created for this initiative in 2015. The work presented different types of assets throughout Northeast Spokane – businesses, recreation, institutions, and much more – in an easy-to-use, click-and-read format.

Data matters, Vivek emphasizes: "Without good data, we are capable of making only seat-of-the-pants decisions that rely only on our personal experiences and anecdotal information. These decisions may work out once-in-a-while and may be OK if the stakes are low and the resources unlimited. However, we don't operate in this fictional world and we owe it to our stakeholders to make good data-based decisions. Community members and policy makers should find the data informative and helpful. Making them look cool is just a way to persuade them to take a closer look at the data."

Vivek recently created dashboards for the Coronavirus Impact Planning for Opportunity Northeast (below) and for the City of Liberty Lake.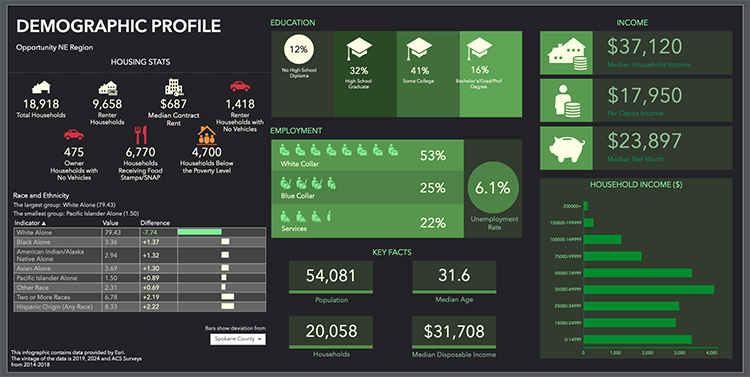 Professor Patil completed an undergraduate degree in Management and a Master's in Engineering in Software Systems from the Birla Institute of Technology and Science, Pilani (India), and a Ph.D. in Business (Marketing) from the University of Kansas. He has been at Gonzaga for 15 years.
Explore more about the commitments and priorities of Opportunity Northeast.