Gonzaga Offers Alumni Graduate Education Scholarship Program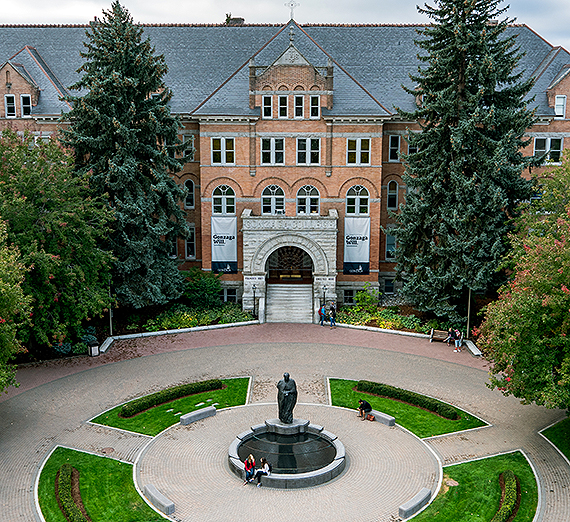 ---
SPOKANE, Wash. — Gonzaga University announces the Alumni Graduate Education Scholarship, a program that offers alumni a tuition reduction on Gonzaga's graduate programs. Designed to help alumni improve their professional development and career opportunities, the program is available for Summer Session I, which begins May 18 (register by May 22).
The scholarship offers alumni a 15% reduction off a program's tuition rate for Gonzaga graduate programs at the master's or doctoral level (excluding law or medicine). The program aims to help Gonzaga alumni improve their professional development and career opportunities during this difficult time.
"We're excited to offer this opportunity to our incredible alumni community in hopes of assisting them with additional options during these unclear economic times," said Kara Hertz, Executive Director, Alumni Relations.
The scholarships are open to graduates of Gonzaga undergraduate, graduate or law programs; certificate and professional development program graduates are not eligible. The scholarships are not available for incoming certificate and professional development students.
The scholarships do not extend to the family members of alumni. Also, the 15% scholarships would be the highest available Gonzaga scholarship and would replace scholarships for lesser amounts. Graduate assistantships can be additionally awarded. Any scholarship worth more than the 15% alumni scholarship would take precedence.
To apply for the scholarship or for more information, visit www.gonzaga.edu/GradScholarship.