Medical Student Finds Community Living in Spokane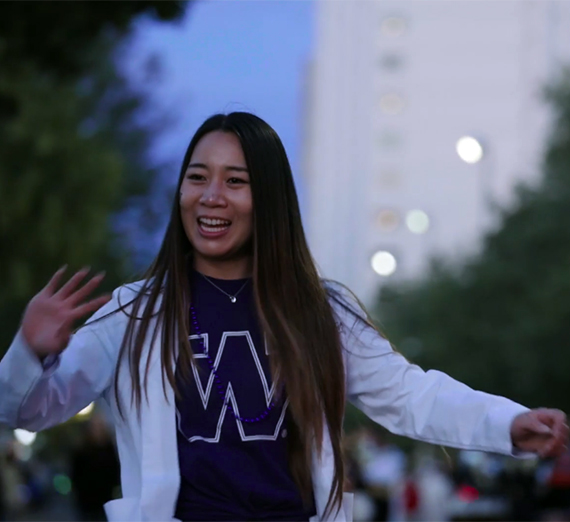 ---
From First Hill to South Hill, My-Linh Nguyen brings a love for helping her local community to her life in Spokane
First-year medical student My-Linh Nguyen grew up in one of the subsidized housing complexes on Seattle's First Hill, just down the road from Harborview Medical Center. As a child she and her mother would accompany neighborhood elders to their doctor's appointments, helping them navigate the healthcare system. It was this desire to help people which inspired her to pursue a career in medicine, as she discussed in a recent video profile.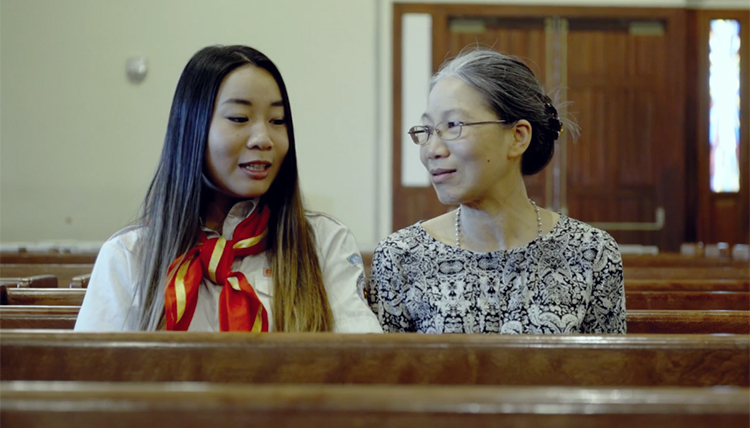 Learn more about My-Linh Nguyen's journey
After she finished her undergraduate degree in biochemistry at UW, My-Linh applied to the UW School of Medicine and was invited to interview at the Spokane campus. During her visit to Spokane, she was drawn to the welcoming, family-oriented atmosphere of the city. At the Spokane foundations site, she appreciated the small class sizes and the emphasis on community and collaboration over competition.
My-Linh's goal as a future physician is to be able to return to her family's community and work from within to improve health outcomes. In the meantime, she's enjoying her first year of medical school and likes to take in the beautiful tree-lined streets of the South Hill in her rare free time.